Losin' It *** (1983, Tom Cruise, Shelley Long, Jackie Earle Haley, John Stockwell, John P Navin Jr) – Classic Movie Review 1521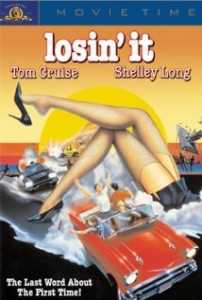 Director Curtis Hanson's little-known 1983 comedy stars the 21-year-old Tom Cruise as Woody, a young and innocent Los Angeles kid, who heads south of the border to Tijuana, Mexico, with three stereotypically rowdy and randy teenage buddies for a night of partying.
The teens are Dave, Spider and Dave's brother Wendell (played by Jackie Earle Haley, John Stockwell and John P Navin Jr). As the title suggests, the boys are on a mission to lose their virginity, apart from Wendell, who comes along with them just to buy fireworks.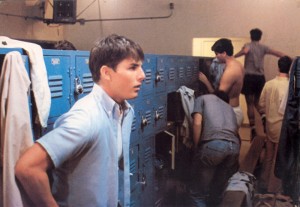 Though set in 1965, it is a very typical Eighties coming-of-age, teen sex-comedy, in which the boys learn the important life lesson that sex and losing their virginity are of course somehow a lot more complicated than they thought. Shelley Long, Diane in the Eighties TV comedy show Cheers, plays the film's other key character, Kathy, a scatty heartbroken housewife running away from her husband, who hitches a lift with the lads to get to town for a quick divorce.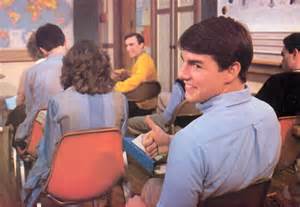 Hanson's pleasing timepasser is held back by a slight whiff of stale air from some of its teen movie clichés and thinly etched, stock characters. But it is given quite a strong lift by the cast's playing and the director's handling. And, if not exactly newly minted, even in 1983, Bill W L Norton's story and screenplay are more than serviceable.
Of the performers, Cruise and Long come off best, giving a useful workout for their usual appealing performances. Losin' It didn't have very good reviews at the time, but now it seems quite fresh, fun and charming. Maybe it would have gained more respect if it hadn't got that very obvious title.
It was filmed largely in Calexico, California.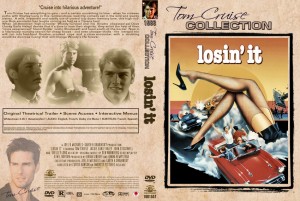 1983 was a busy year for the young, ambitious Cruise. He made four movies in one year, this, The Outsiders, Risky Business and All the Right Moves.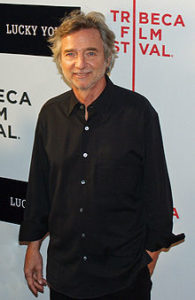 Curtis Hanson (1945-2016) was the Oscar-winning,highly respected director of The Bedroom Window (1987), The Hand That Rocks the Cradle (1992), The River Wild (1994), LA Confidential (1997), Wonder Boys (2000) and 8 Mile (2002). Sadly, after Chasing Mavericks in 2012, he had to retire because of Alzheimer's and died on 20 September 2016, aged 71. RIP.
http://derekwinnert.com/endless-love-1981-classic-film-review-735/
http://derekwinnert.com/taps-1981-timothy-hutton-sean-penn-george-c-scott-tom-cruise-classic-movie-review-1510/
http://derekwinnert.com/legend-1985-tom-cruise-mia-sara-tim-curry-classic-movie-review-1516/
© Derek Winnert 2014 Classic Movie Review 1521
Check out more reviews on http://derekwinnert.com/