Lone Survivor **** (2013, Mark Wahlberg, Taylor Kitsch, Emile Hirsch, Ben Foster, Eric Bana) – Movie Review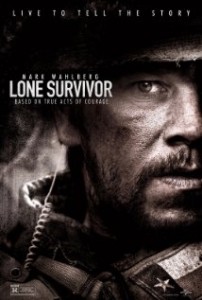 Writer-director Peter Berg tells the true story of Marcus Luttrell and his US Navy Seal team, who set out on a mission to capture or kill the notorious al Qaeda Taliban leader Ahmad Shahd in late June 2005.
As their mission starts to go desperately wrong, the lads are cut off on a hillside and left to fight for their lives in this awesome, in-your-face action thriller, gloriously celebrating one of the most valiant efforts of modern warfare.
Lone Survivor is an incredibly gutsy, visceral experience. It's an extremely impressive movie.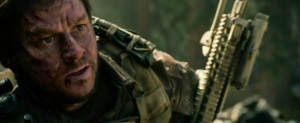 Mark Wahlberg is outstanding again. In fact, he's astonishingly good as Luttrell, the Lone Survivor of the title, which leaves you in no doubt about the outcome. But the movie still grips you by every atom in your body as it races to its gung-ho conclusion two nailbiting hours later, with its patriotic coda honouring the dead.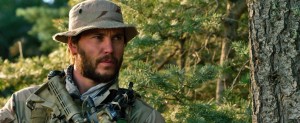 For the third time in a year, I found myself shouting at the screen. In Gravity, it was 'come on Sandra', in All Is Lost it was 'come on Redford', this time it's 'come on Wahlberg', though each time the air was a tiny bit blue with some mild expletives in between. Luckily, all three films are ultra-noisy, and I'm very careful not to sit next to anyone (and I shout very quietly in the English manner), so no one noticed. At least I hope not. In any case, sorry if you heard me.
In any case, in each occasion, my support seems to have worked out pretty well for the protagonists. The films should have been called I'm A Movie Star Get Me Out Of Here. 1, 2 and 3.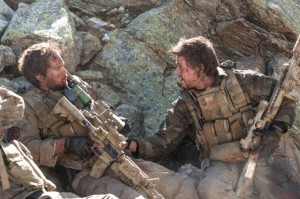 The film faces the men with an impossible dilemma, that leads to the direst of consequences for them. After running into mountain herders and capturing them, they are left with no choice but to follow their rules of engagement and let the herders go, knowing they'll alert the foe and will probably all be killed, with their mission a failure.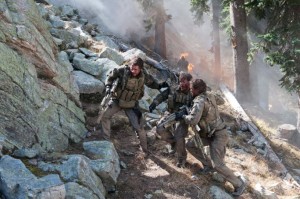 It turns out folk on the other side have a moral sense too, in their case a code of hospitality handed down from their ancient culture. And they are also going to endanger their own lives by trying to save Wahlberg, just like he spared the herders.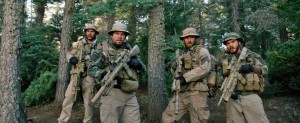 Taylor Kitsch, Emile Hirsch and Ben Foster are also quite remarkable as Luttrell's fellow seals, Michael Murphy, Danny Dietz and Matt 'Axe' Axelson. They put everything into it, just like Wahlberg does. This is a that very rare thing a character-driven and thought-provoking action movie, and it does its intended job of celebrating their heroism and bravery in the most remarkable of ways. It's sometimes necessary to look away from the screen it's so visceral.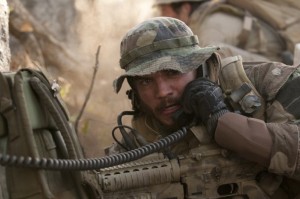 Hell bent on showing the awful effects of combat on the troops, Berg directs like a man possessed. His action sequences are amazing, with astonishing stunt work and visual effects. There's a bit too much CGI of course, slightly denting credibility, but certainly pumping up the action thrills.
The highlight sequence with the Seals tumbling down a seemingly endless hill is shockingly scary and realistic. And I could hardly bare the tension of the last segment as Wahlberg uses up his last breath to be the Lone Survivor.
Luttrell appears in a small role as the Seal who spills the coffee and tells a rookie to clean it up.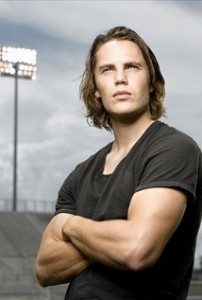 Kitsch also starred in Berg's 2012 movie Battleship.
Lone Survivor should by rights have been an awards contender but the only Oscar nominations are for the sound editing and mixing.
Wahlberg and Berg team again for 2016's Deepwater Horizon.
© Derek Winnert 2014 derekwinnert.com