Les Biches [The Does] **** (1968, Stéphane Audran, Jean-Louis Trintignant, Jacqueline Sassard) – Classic Movie Review 4201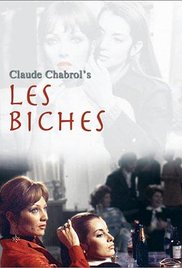 Co-writer/ director Claude Chabrol's chilly 1968 personal drama about two lesbians, or perhaps bisexuals, and a male architect is a graceful and deeply satisfying film.
Evidently, it is as intensely felt by the actors as the director, all of whom seem clearly to relish the topic and the characters. Stéphane Audran, then the wife of Chabrol as well as his regular collaborator, won the Silver Berlin Bear Best Actress award at Berlin 1968 for her commanding performance as Frédérique, the handsome, wealthy older woman who gives a lift to student and street artist called 'Why' (Jacqueline Sassard from Accident) and brings her home to her villa in Saint Tropez in December.
At the villa, which is inhabited by a couple of gay men, the women's intense relationship seems to flourish until architect Paul Thomas (Jean-Louis Trintignant) comes between them when both women fall for him.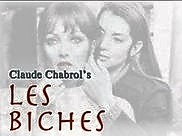 It shows Chabrol back in command after a long fallow period.
Also in the cast are Nane Germon, Henri Attal and Dominique Zardi. Chabrol writes the scenario and dialogue with Paul Gégauff.
Biche is French for doe and slang for girl. 'Lesbiche' is slang for lesbian, its plural being 'lesbiches'.
© Derek Winnert 2016 Classic Movie Review 4201
Check out more reviews on http://derekwinnert