La Femme Infidèle [The Unfaithful Wife] ***** (1968, Stéphane Audran, Michel Bouquet, Maurice Ronet) – Classic Movie Review 4199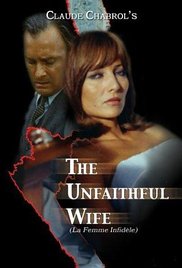 Writer-director Claude Chabrol is on peak form in this wonderful 1968 French psycho-sexual murder thriller.
And so is his then wife Stéphane Audran as Hélène Desvallées, the smart, unfaithful wife of the title, whose quiet, intense, possessive husband Charles (Michel Bouquet) suspects that she is having an affair with the slick and slimy writer Victor Pégala (Maurice Ronet). Charles hires a private detective, who proves his suspicions. Charles drives to Victor's apartment, declares himself the husband and then kills him in cold blood.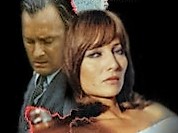 Chabrol's character-study-cum-thriller is brought to the most scalding life by a trio of brilliantly acute and delicate portrayals that exactly match Chabrol's ingenious screenplay. As well as an intense, suspenseful, smouldering thriller, Chabrol's film is an incisive dissection of French middle-class marriage, along with a study in repressed emotion, wrong-headed loyalties and misplaced fidelities.
At the back of it all, behind the camera, Chabrol seems to be laughing grimly and getting on with relishing life's necessary joys – like eating and drinking.
Also in the cast are Stephen Di Napolo, Michel Duchaussoy, Guy Marly, Serge Bento, Jean-Marie Arnoux, Henri Attal, Michel Charrel, Louise Chevalier, Stéphane Di Napoli, Henri Marteau, François Moro-Giafferi, Louise Rioton, Donatella Turri and Dominique Zardi.
It was remade as Unfaithful in 2002 with Diane Lane, Richard Gere and Olivier Martinez.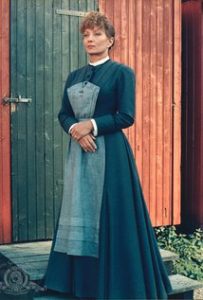 Stéphane Audran is also well known for Les Biches [The Does] (1968), Le Boucher (1970), The Discreet Charm of the Bourgeoisie (1972) and Babette's Feast (1987). Chabrol directed her in 24 films, a TV movie and a TV episode. They were married from 1964 to their divorce in 1980.
© Derek Winnert 2016 Classic Movie Review 4199
Check out more reviews on http://derekwinnert