John Wick **** (2014, Keanu Reeves, Michael Nyqvist, Alfie Allen, Willem Dafoe, Adrianne Palicki, John Leguizamo, Ian McShane) – Movie Review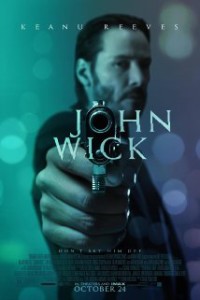 Ex-hitman John Wick comes out of retirement to fight a one-man war against the gangsters who steal his car and kill his dog, wiping out an entire town of villains.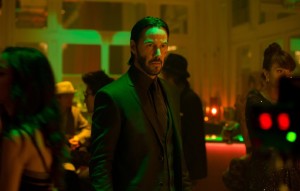 Keanu Reeves is back – and it's a real total blast! Martial arts stunt co-ordinator Chad Stahelski makes his first movie as director, and makes every second of its taut 100 minutes count.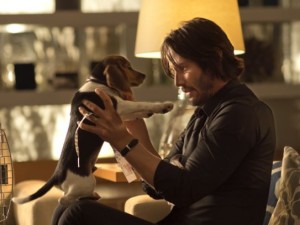 Visceral, visually thrilling and with a great pounding soundtrack, John Wick is great non-stop action thriller entertainment. Sometimes, it plays so much like a video game that you hardly know you watching a movie. At other times, it seems so 'real' up there on screen that you hardly know you watching a movie.
The movie is quite dark and violent, though no more so than Taken for example, but writer Derek Kolstad adds an extra layer by making his screenplay witty and funny too.
Keanu holds centre screen firm and keeps it his show, excelling in the action scenes. Who knew Keanu could be this tough?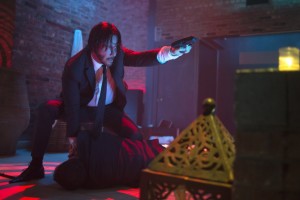 Judging it just right in tricky roles it would be easy to over-play, Michael Nyqvist and Alfie Allen are absolutely perfect as the father and son head Euro villains Wick is after. Willem Dafoe is sniper Marcus, Adrianne Palicki is hired killer Ms Perkins, John Leguizamo is crook Aurelio and Ian McShane plays gangster Winston.
John Wick: Chapter 2 has been announced, for release on 10 February 2017 in the US and 17 February 2017 in the UK. John Wick: Chapter 3 is already in development.
© Derek Winnert 2015 Classic Movie Review 2286
Check out more reviews on http://derekwinnert.com