Hunt for the Wilderpeople **** (2016, Sam Neill, Julian Dennison, Rima Te Wiata) – Movie Review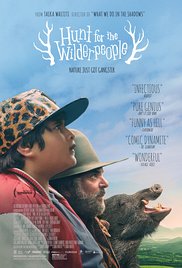 Julian Dennison and Sam Neill have great rapport as a rebellious kid and his foster uncle who go missing in the wild New Zealand bush, prompting a national manhunt. Defiant young city kid Ricky Baker and cantankerous Uncle Hec are both troubled souls, the former is overweight and bolshie, and the latter has lost his beloved wife. The authorities believe that Hec is unstable and has abducted Ricky.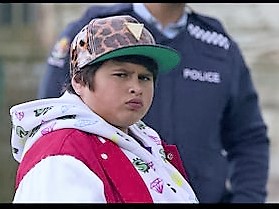 Writer-director Taika Waititi's 2016 comedy adventure (based on the book Wild Pork and Watercress by Barry Crump) is sweet, engaging and a lot of fun. It is funny and touching, appealing as drama, well shot, and nicely written and directed. Neill once again shows what a superb actor he is and Dennison is a young scene-stealer.
© Derek Winnert 2016 Movie Review
Check out more reviews on http://derekwinnert.com