High Noon ***** (1952, Gary Cooper, Grace Kelly, Thomas Mitchell, Lloyd Bridges, Harry Morgan, Katy Jurado, Lon Chaney Jr, Otto Kruger) – Classic Movie Review 115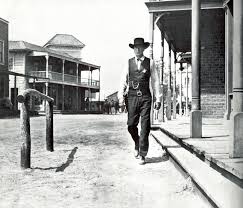 Director Fred Zinnemann's classic 1952 suspense Western is sparked by a quintessential Gary Cooper performance as Will Kane, the beleaguered and abandoned lawman desperately searching for support to save the ungrateful town of Hadleyville, New Mexico, from a quartet of villains arriving by train to kill him on the day of his wedding to demure young beauty Grace Kelly. Cooper was 51 and his darlin' Kelly just 21 at the time!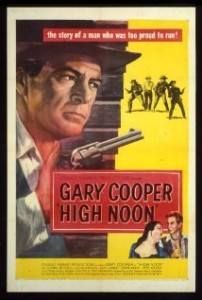 The film is a tribute to the bravery and integrity of liberal-minded producer Stanley Kramer, who is making a thinly veiled attack on blacklisting and allegorical condemnation of Hollywood folk who wouldn't stand up against Senator Joseph McCarthy's communist witch-hunts in this infamous period of American history.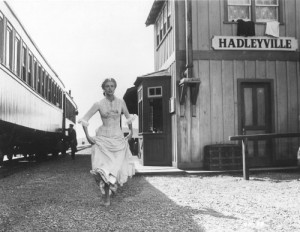 Though it cheats a little bit, the 84-minute film famously runs virtually in real time from 10:35am till noon when the train is due to arrive and on to 12.15pm. As the town's clocks tick louder and louder, and more and more urgently, the sweaty tension mounts to an almost unbearable level.
This suspense is brilliantly achieved by Zinnemann and screenwriter Carl Foreman (whose screenplay shared ideas with John W Cunningham's magazine story The Tin Star, so Kramer bought the rights to it for legal safety). But Foreman was blacklisted by McCarthy and had to flee to England before the film was released.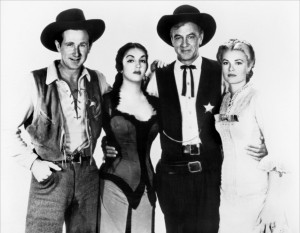 Cooper, who won his second Oscar (after 1941's Sergeant York), gives a stupendous performance, grim and stoical but bitterly determined, the perfect Western hero. He really doesn't look well, but some of that isn't acting, he was suffering from a bleeding ulcer and back pain.
But the support cast is just as memorable, particularly Kelly in her first major role, but also Lloyd Bridges as the devious deputy sheriff Harvey Pell, Thomas Mitchell, Harry Morgan, Katy Jurado, Lon Chaney Jr and Otto Kruger. Cooper still managed his fight with Bridges, without a stunt double, a fight watched by Lloyd's young son Beau Bridges.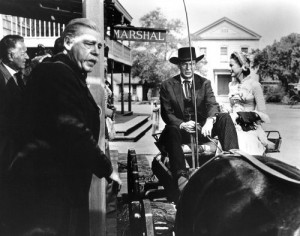 The movie won a total of four Oscars, including two for composer Dimitri Tiomkin for his haunting score and that unforgettable theme song Do Not Forsake Me Oh My Darlin', sung by Tex Ritter, father of actor John. (Frankie Laine had the big chart hit with it). There was another for Ermo Williams's and Harry Gerstad's taut editing.
You'd have thought Zinnemann and Foreman might have won too, and maybe Floyd Crosby (father of Dave Crosby, of Crosby, Stills Nash & Young) for his gleaming black and white cinematography, which he gives a sweaty, spare look. But no!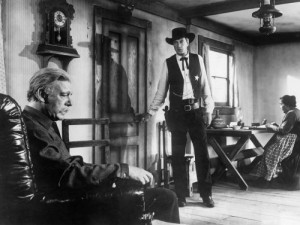 It was planned actually to run in real time, but Zinnemann and Kramer re-edited the original cut. The editor Elmo Williams condensed the final 60 minutes to real-time running as an experiment, which pleased Zinnemann and Kramer, who kept this version for the release.
Zinnemann always fought against the film being colorized, but Republic Pictures acquired the rights, colorized the film and Ted Turner showed it on his TV networks.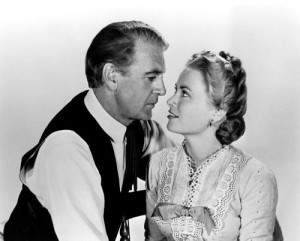 It's Bill Clinton's favourite film, he watched it 17 times when he was President. But it won't come as much of a surprise that it was not John Wayne's favourite. A fervent supporter of blacklisting, Wayne called High Noon 'un-American', maintained his hatred for it and always prided himself on driving Foreman out of Hollywood.
In 1959 Wayne made Rio Bravo as a riposte to High Noon. In his film, he's the lawman who doesn't want any help, but a bunch of misfits rally round to support him.
A TV sequel, High Noon, Part II: The Return of Will Kane, followed in 1980 with Lee Majors as Will Kane.
In September 2016 it was announced that Relativity Studios has acquired the rights to remake High Noon and plans to produce a movie set in the present day.
http://derekwinnert.com/dial-m-for-murder-classic-film-review-82/
http://derekwinnert.com/rear-window-classic-film-review-49/
http://derekwinnert.com/wings-classic-film-review-501/
© Derek Winnert 2013 Classic Movie Review 115
Check out more reviews on http://derekwinnert.com