High Anxiety **** (1977, Mel Brooks, Madeline Kahn, Cloris Leachman, Harvey Korman) – Classic Movie Review 1940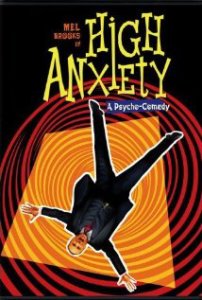 Billed as a 'Psycho-comedy', co-writer director Mel Brooks's engagingly hectic and hilarious 1977 Alfred Hitchcock spoof is a warm, knowing and affectionate toast to the Master of Suspense. This is a delightful companion piece to Brooks's brilliant Western and horror spoofs Blazing Saddles and Young Frankenstein, both from the same year, 1974.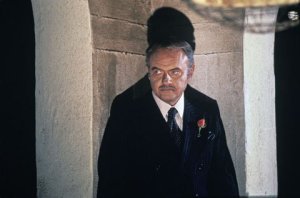 The comedy is a little bit scattergun but not too much, and even if all of jokes don't work, most of them do. And the loving Hitchcock film homages and the naughty but nice amiable tone keep it running smoothly over any bumpy patches. And so do the lovely cast of comedy players, who are performing at their very best, not least Madeline Kahn as heroine Victoria Brisbane, Cloris Leachman as Nurse Diesel and Harvey Korman as Dr Charles Montague.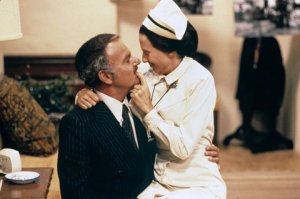 Brooks makes an amusing and entertaining hero as Dr Richard H Thorndyke, the newly arrived chief psychiatrist administrator in a suspicious Spellbound-style sanatorium, called the Psychoneurotic Institute for the Very, VERY Nervous, where the old boss was bumped off and the new man is framed for murder.
And so, just like James Stewart in Vertigo, Thorndyke must confront his unfortunate high anxiety condition to clear his name. And soon he is heading North by Northwest for a fit of Vertigo via an attack of The Birds and trying to avoid the odd appearance of a Psycho.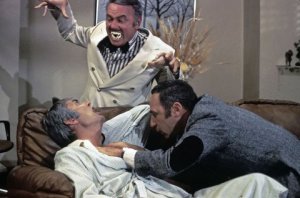 See if you can spot all the Hitchcock references and decide whether High Anxiety can possibly measure up to Brooks's theory of comedy: 'Good taste is a boiled chicken and a glass of Perrier,' he says. 'Bad taste is a juicy steak, a bottle of Burgundy and two fat girls till you're sick.'
Brooks's co-writers Ron Clark, Rudy De Luca and Barry Levinson all have cameos in the film, as does special visual effects wiz Albert Whitlock, who collaborated with Hitchcock on The Birds, Marnie and Torn Curtain. Brooks sings his own title song.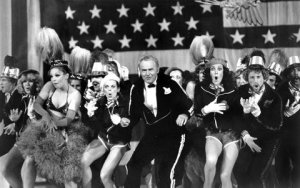 Dick Van Patten (as Dr Wentworth), Ron Carey, Howard Morris, Murphy Dunn, Jack Riley, Charlie Callas, Lee Delano, Richard Stahl, Darrell Zwerling, Murphy Dunne, Al Hopson, Robert Ridgely, Pearl Shear and Arnold Soboloff also appear.
Cary Grant plays Roger O Thornhill in North by Northwest.
Madeline Kahn and Cloris Leachman are also memorable in Young Frankenstein, as is Harvey Korman in Blazing Saddles.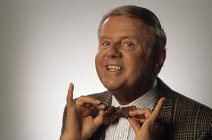 Dick Van Patten, who also appeared in Brooks's Robin Hood: Men in Tights and Spaceballs, died on June 23 2015, aged 86.
http://derekwinnert.com/blazing-saddles-classic-film-review-215/
http://derekwinnert.com/young-frankenstein-1974-gene-wilder-madeline-kahn-marty-feldman-cloris-leachman-classic-movie-review-1939/
http://derekwinnert.com/spellbound-classic-film-review-101/
http://derekwinnert.com/vertigo-classic-film-review-48/
http://derekwinnert.com/north-by-northwest-classic-film-review-4/
© Derek Winnert 2014 Classic Movie Review 1940
Check out more reviews on http://derekwinnert.com/