Halloween ***** (1978, Donald Pleasence, Jamie Lee Curtis, Tony Moran) – Classic Movie Review 300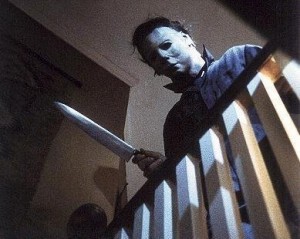 John Carpenter's exhilarating 1978 classic slasher horror thriller has spawned seven sequels, a remake in 2007 and its sequel, and thousands of inferior copies. The monster just won't lie down and die! Carpenter gets everything exactly right and it remains a benchmark of horror movie film-making and just how to do it in style.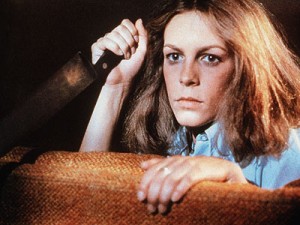 Jamie Lee Curtis stars as Laurie Strode, the spunky babysitter threatened by the knife-wielding, mysterious masked killer Michael Myers. He has escaped from an asylum after 15 years of incarceration for the murder of a kissing couple, and now he's back to wreak revenge.
It starts on Halloween night in 1963 when police are called in to 45 Lampkin Lane in the northwest section of Haddonfield, Illinois. They find 17-year-old Judith Myers has been brutally stabbed to death in the stomach and above her breasts by her six-year-old brother Michael.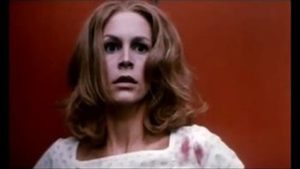 In 1978, he breaks out of his asylum on the night before Halloween. The asylum is pretty glad to have got rid of him but Myers's psychiatrist Dr Loomis knows the psycho killer intends to come back to Haddonfield and sets off to try to warn folk there before it is too late.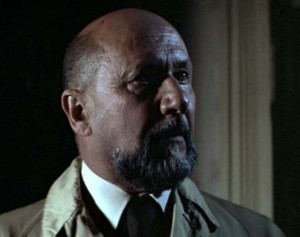 A memorable Donald Pleasence has a lot of fun with his tormented good guy role as Dr Sam Loomis, the much obsessed and troubled psychiatrist who wants his patient Myers (Tony Moran) locked up forever. Cast after Christopher Lee and Peter Cushing said no, Pleasence was apparently paid $20,000 for his five days' work with 18 minutes' screen time.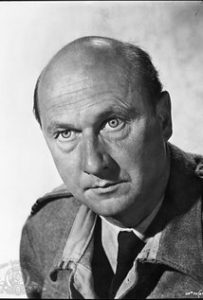 Pleasence was way the oldest and most experienced person on set. He asked an apprehensive Carpenter some difficult questions about his character. He recalls: 'There are parts of the script which I couldn't accept. I believe people are behaving in a way in which they couldn't possibly in real life behave. And that's always difficult because if you're one of the people, then you are the one who's going to look like an idiot.'
But the two went on to become great friends and Pleasence went on to appear in other Carpenter films – Halloween 2 (1981), Escape from New York (1981) and Prince of Darkness (1987). Pleasence also plays Loomis in Innocent Bystanders (1972) and Father Loomis in Prince of Darkness (1987), as well as, amusingly, Mr Myers in Witness for the Prosecution (1982).
Sam Loomis is also the name of Curtis's mother Janet Leigh's secret lover in Psycho (1960), played by John Gavin.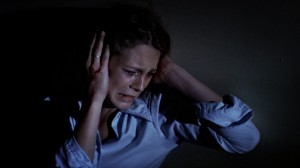 In her star-making role, Curtis, aged just 20 and making her cinema debut after two TV movies, is absolutely ideal. She makes a very sympathetic young heroine and screams perfectly. Curtis was apparently paid only $8,000 for Halloween.
But it turned her for a while into the reigning scream queen, which proved a straitjacket she determinedly tried to shake off, so she did not appear in Halloween III – Halloween 6. However, she made her final appearances in the role in Halloween H20: 20 Years Later in 1998 and (if briefly) Halloween: Resurrection in 2002.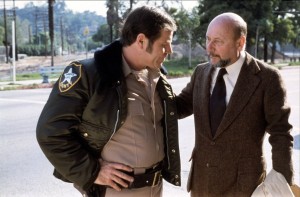 Carpenter handles the rollercoaster of fear with perfect timing and control. There are some short bursts of violence but the accent is all on racking up the tension and suspense. It's a film that is packed full of shocks, clever framing devices and subtle, but very dark humour. It is all propelled along thrillingly by a brilliant score, composed by Carpenter in just four days.
It was made for peanuts, at an estimated cost of only $325,000, and grossed millions ($47 million in the US alone on its original release). It's rare but satisfying when you get it right and people respect it.
Also in the cast are Nancy Loomis [Kyes], Charles Cyphers, Kyle Richards, P J Soles, Nancy Stephens and Arthur Malet, with Nick Castle as The Shape.
 extended version, which released by Anchor Bay on DVD in 2000 as a Limited Edition. The 12 minutes of extra footage were shot in 1981 while Carpenter filmed Halloween 2. It also had a new image transfer, in which Carpenter adjusted the colour severely.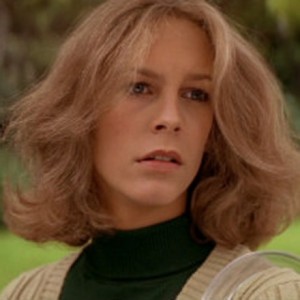 For the 20th Anniversary restoration in 1998, new sounds were added to the film's audio track with Carpenter's approval.
For Myers, the prop department had to use the cheapest mask available and, after trying out an adapted clown mask, settled on a Star Trek Captain Kirk mask bought for one dollar from a costume store. They enterprisingly spray-painted the face white, teased out the hair and reshaped the eye holes.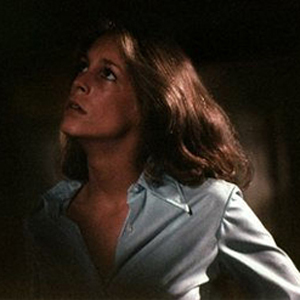 Co-screenwriter/producer Debra Hill claims Laurie Strode was named after Carpenter's first girlfriend.
In Rob Zombie's 2007 reboot and its subsequent sequel, the same actor, Tyler Mane, played Myers. The previous movies featured a different actor every time.
© Derek Winnert 2013 Classic Movie Review 300
Check out more reviews on http://derekwinnert.com/