Halloween II [Halloween 2] ** (1981, Jamie Lee Curtis, Donald Pleasence, Charles Cyphers, Dick Warlock, Jeffrey Kramer, Lance Guest) – Classic Movie Review 4240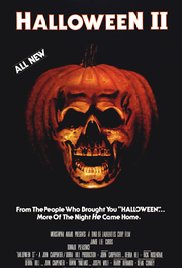 The Halloween killer again terrorises the feisty Laurie Strode (Jamie Lee Curtis) in the hospital where she has been taken immediately after part one, Halloween (1978).
Director Rick Rosenthal's 1981 horror movie gets more mileage from the same material in an acceptable if uninspired sequel from original writers John Carpenter and Debra Hill, with the same stars in Jamie Lee Curtis and Donald Pleasence as Laurie Strode and Sam Loomis.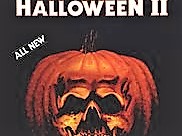 The only real difference is that the gore count is much higher this time, and that it doesn't seem anything like as clever without Carpenter at the helm.
It also features Charles Cyphers, Dick Warlock, Jeffrey Kramer, Lance Guest, Pamela Susan Shoop, Hunter von Leer, Leo Rossi, Gloria Gifford, Tawny Moyer, Ana Alicia, Ford Rainey, Cliff Emmich, Nancy Stephens, Nancy Loomis [Nancy Kyes], Lucille Benson, Dana Carvey and the 21-year-old Billy Warlock in his second film, as Craig.
Next up is Halloween III: Season of the Witch directed by Tommy Lee Wallace in 1983, with Tom Atkins, Stacey Nelkin and Dan O'Herlihy.
The rebooted Halloween II is directed by Rob Zombie in 2009.
© Derek Winnert 2016 Classic Movie Review 4240
Check out more reviews on http://derekwinnert