Good Morning, Vietnam **** (1987, Robin Williams, Forest Whitaker, Tung Thanh Tran) – Classic Movie Review 1544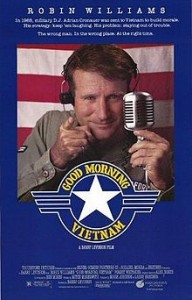 Director Barry Levinson's 1987 movie showcases an inspired performance by Robin Williams in this often hysterical Vietnam War comedy that won him huge worldwide acclaim and finally turned him into a bankable major Hollywood star.
Williams won a Golden Globe as Best Actor Comedy and was nominated for an Oscar and Bafta award for Best Actor and the film is number 100 on the American Film Institute's 100 Years…100 Laughs. He finally won his Oscar for Good Will Hunting in 1997, after three previous nominations.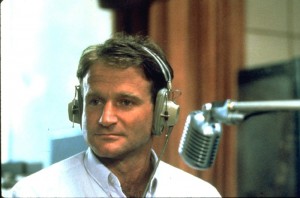 He turns in one of his half a dozen career best performances as the real-life Adrian Cronauer, a magnetically wacky, unorthodox and irreverent American DJ assigned to the US Armed Forces Radio Service stationed in Saigon in 1965 during the Vietnam War. When Cronauer begins to shake things up, expectedly he proves a hit with the troops but a miss with his superiors with his "irreverent tendency".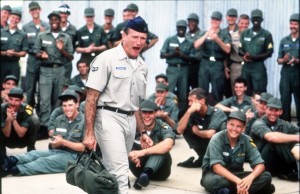 Though the screenplay is written by Mitch Markowitz, most of Williams's hilarious radio broadcasts are improvised. Williams's dazzling performance of what amounts to his own comedy material more than compensates for the slightly uncomfortable sentimental side of the serious part of this wartime story. His performance is a brilliant, witty tour-de-force, with naughtily accurate impersonations that run the gamut from Ethel Merman to Richard Nixon.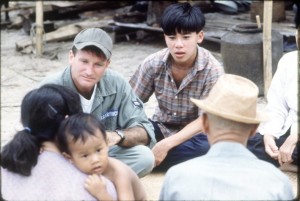 Although the plot, loosely based on the experiences of the real-life radio DJ Adrian Cronauer, runs on predictable lines when the hero comes into danger by getting too closely involved with local Vietnamese people, it remains engaging enough. And it has the benefit of providing much food for thought about the still on-going issue of US involvement overseas.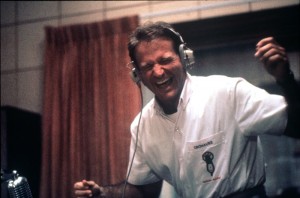 The film belongs to Williams, and the main triumph is his, but Levinson, the distinguished director of a long series of important films that include Diner, Rain Man, Wag the Dog, Disclosure, Sleepers, Sphere, Liberty Heights, Envy and Bandits, deserves the credit for delivering a mesmerising movie. Alex North's music and Mitch Markowitz's screenplay are major assets. It was made by the Disney organisation for their adult-oriented arm Touchstone Pictures, who must have been thrilled when their $13 million cost reaped $124 million at the box office.
In 1986 Williams said: 'I guess if I'd listened to my agents and managers who kept saying I should play someone like myself, by now I'd have a built-in audience.' In 1987, this is exactly what he does in Good Morning, Vietnam.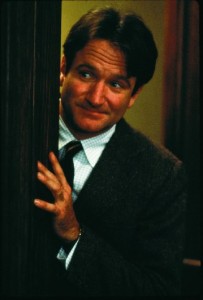 Robin Williams committed suicide on Monday August 11 2014, aged 63, after battling depression and hearing he had Alzheimer's. He won a Best Supporting Actor Oscar in 1997 for Good Will Hunting, as well as two Emmys, four Golden Globes, five Grammys and two Screen Actors Guild Awards.
http://derekwinnert.com/dead-poets-society-1989-robin-williams-ethan-hawke-josh-charles-classic-movie-review-1543/
http://derekwinnert.com/hook-1991-robin-williams-dustin-hoffman-bob-hoskins-julia-roberts-classic-movie-review-1421/
http://derekwinnert.com/good-will-hunting-classic-film-review-156/
http://derekwinnert.com/mrs-doubtfire-1993-robin-williams-sally-field-classic-movie-review-1538/
© Derek Winnert 2014 Classic Movie Review 1544
Check out more reviews on http://derekwinnert.com/