Gone with the Wind ***** (1939, Clark Gable, Vivien Leigh, Leslie Howard, Olivia de Havilland, Thomas Mitchell, Evelyn Keyes, Ann Rutherford, George Reeves, Hattie McDaniel) – Classic Movie Review 29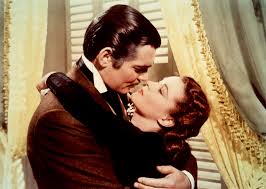 Set against a powerfully etched, turbulent American Civil War background, producer David O Selznick's wonderful, searing, soaring 1939 romantic epic sees Clark Gable and Vivien Leigh at their most attractive and charismatic as Deep South star-crossed lovers Rhett Butler and Scarlett O'Hara, he constantly smirking and she eternally petulant.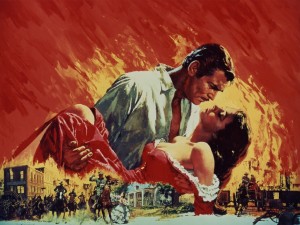 But, on the plus side, he's undeniably dashing and she's constantly feisty. This is why we love them. He is a kind of entrepreneur, she is a quintessential Southern belle. They've both got the life force, big time. It's a fatal attraction of similarities. They are made for each other, but somehow everything gets in the way. But, come what may, love tangles, civil war, death of loved ones, they are both ultimate survivors.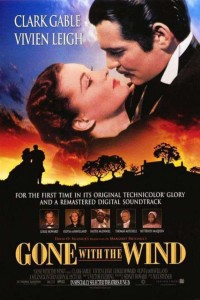 Written (by Sidney Howard), produced and directed (by Victor Fleming, George Cukor and Sam Wood) with all the impeccable skill, taste and confidence that Hollywood's golden years could conjure up, this remains an enthralling entertainment after all these years. Nominated for 13 Academy Awards and winner of eight, it is the biggest Oscar-winner of the Thirties and still the most viewed movie of all time as listed by Guinness World Records.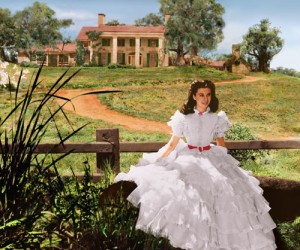 Both separately and together Gable and Leigh are just great, a brilliant romantic team. The film simply wouldn't work at all if they weren't. And it is really entirely their movie, with the spotlight almost always on a dazzling Leigh, who cleverly manages to keep sympathy on her side despite her character's often infuriating, spoiled-brat personality.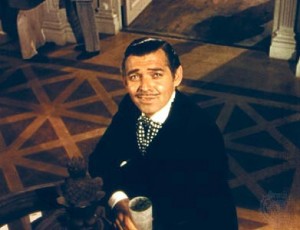 Leigh was chosen after Selznick's unprecedented American campaign to find the perfect Scarlett, interviewing 1,400 for the role. It must simply have been a publicity stunt, because the shortlist came down to a few of the usual star suspects, including Paulette Godard and Bette Davis.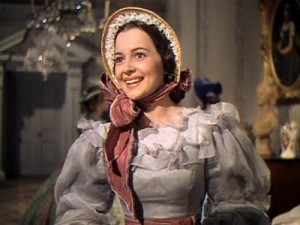 It's ironic, really, that Selznick picked young English actress Leigh, but he made the right choice. Davis could have done it, as she showed in Jezebel (1938), but Leigh is fantastic, making it seem that no one else could be Scarlett O'Hara.
Leigh's luminous beauty and poised style are perfect for Scarlett, and her layered performance accesses the character's irrepressible spirit and gutsy determination along with her capriciousness and sheer plain bitchiness. She was only 25 while she filmed it, and already married (at just 19 in 1932) and controversially living with another married actor, Laurence Olivier. She won a second Oscar for A Streetcar Named Desire (1951), but died of TB in 1967, aged just 53.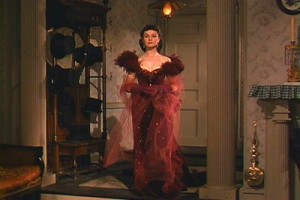 And, obviously, no one else was ever going to be Rhett but Gable. That cheesy grin that gets him coasting charismatically through the movie hides just enough steely resolve and narcissism of a man suffering from high esteem. There's a bit of a dark heart and troubled soul there in Gable. He's perfect too.
But co-stars Olivia de Havilland as the gentle, gracious Melanie and Leslie Howard as her noble husband Ashley Wilkes, who's emotionally torn through his soft spot for Scarlett, are extremely skilled and effective in far less exciting roles. They both bring a lot of class to the show.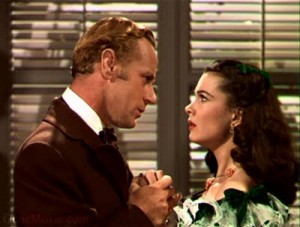 Thomas Mitchell as Scarlett's good-natured Irish father, Barbara O'Neil as the mother, Hattie McDaniel as the family's loyal and opinionated house servant Mammy and Butterfly McQueen as their helper Sissy all contribute essentially to the success of the movie. Dozens of memorable character actors make a grand job of fleshing out the huge ensemble cast. With not a lot to go on, Evelyn Keyes and Ann Rutherford do well as Scarlett's long-suffering younger sisters, Suellen and Carren.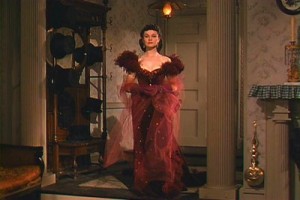 In a labour of love, producer David O Selznick does Margaret Mitchell's incredibly popular, multi-million-selling, Pulitzer-prize-winning novel proud in every respect, making it as lavish and spectacular as anyone possibly could in those days, even setting fire to his great King Kong (1933) sets for the spectacular burning of Atlanta sequence.
They could try, but they really can't make films like this any more.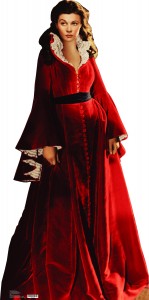 The eight Oscars were for best film, direction (Victor Fleming), actress (Leigh), supporting actress (McDaniel as Mammy), screenplay (Sidney Howard), colour cinematography (Ernest Haller, Ray Rennahan), art direction (William Cameron Menzies, Lyle Wheeler) and editing (Hal C Kern, James E Newcom). Plus there were two awards for outstanding achievement in the use of colour (William Cameron Menzies) and technical achievement (R D Musgave) 'for pioneering in the use of co-ordinated equipment'.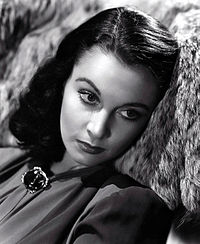 You'd have thought Gable might have won Best Actor and Best Supporting Actress and Max Steiner Best Score for his famous theme music. And one for the costumes maybe? They deserved to win, but they didn't.
McDaniel made history as the first African American to win an Oscar (though she was not allowed to sit with the others at the ceremony) and Howard was the first posthumous winner.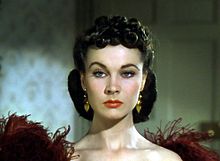 The stars attended the premiere in Atlanta on December 15 1939 at the 2000-seater Loew's Grand on central Peachtree Street, which was transferred into Twelve Oaks, the Wilkes plantation house, and the film opened next day in Atlanta, with a New York premiere on December 19. The movie grossed an amazing $390million worldwide back in the day, repaying endless viewings and even filling cinemas when it's revived. The beautifully restored DVD version runs 238 minutes.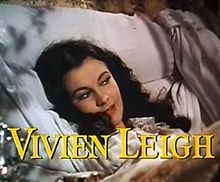 In 2013 Warner Brothers funded an amazingly beautiful 4K digital restoration from the original negative. The film's sumptuous Technicolor looks richer and sharper than ever. It's made for the big screen, and there was a UK cinema release in November 2013.
Scarlett: 'Rhett, if you go, where shall I go, what shall I do?' Butler: 'Frankly, my dear, I don't give a damn.' But, hey, Scarlett, you've always got Tara, and tomorrow is another day.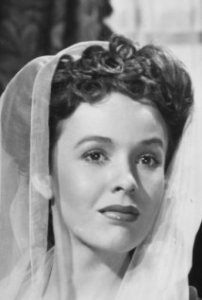 Mary Anderson, who was cast in the small role of Maybelle Merriwether, died after a series of small strokes on 6 April 2014, aged 96. She also featured in Alfred Hitchcock thriller Lifeboat (1944). She was the widow of four-time Oscar-winning cinematographer Leon Shamroy.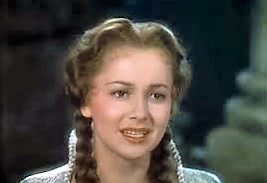 Olivia de Havilland turned 100 on 1 July 2016.
In 2016, the only surviving Gone with the Wind cast members are Olivia de Havilland and Mickey Kuhn, 83, who played Melanie's son, Beau Wilkes. Also Shep Houghton, who turned 100 on June 4 2014, is supposed to have an undetermined role in the film.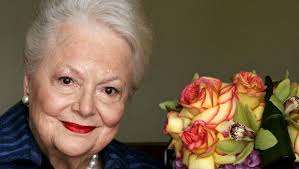 http://derekwinnert.com/casablanca-classic-film-review-1/
http://derekwinnert.com/brief-encounter-classic-film-review-167/
© Derek Winnert 2013 Classic Movie Review 29 derekwinnert.com
Link to Derek Winnert's home page for more film reviews: http://derekwinnert.com/