Flesh and the Devil ****½ (1927, John Gilbert, Greta Garbo, Lars Hanson) – Classic Movie Review 5326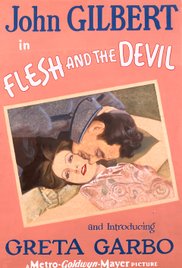 This famous 1927 silent movie is the first of seven Greta Garbo films directed by Clarence Brown and first of four with her beloved favourite co-star, John Gilbert.
Garbo stars as Felicitas, who seduces various men, and comes between the friendship of two of them, lifelong buddies Leo von Harden (Gilbert) and Ulrich von Eltz (Lars Hanson).
It is a most satisfying pairing of the great on-and-off-screen lovers Garbo and Gilbert, whose electric charge still sparks incandescently.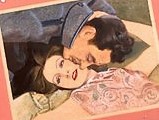 This glowing, handsomely designed and silkily photographed (by William H Daniels) silent movie is Garbo's pre-talkie Hollywood career highspot. It is most seductively made by Brown, with a beautiful MGM production designed by Cedric Gibbons and Fredric Hope.
The screenplay by Benjamin F Glazer, Marian Ainslee and Hanns Kraly is based on Hermann Sudermann's novel The Undying Past.
Also in the cast are Barbara Kent, William Orlamond, George Fawcett, Eugenie Besserer, Marc MacDermott and Marcelle Corday.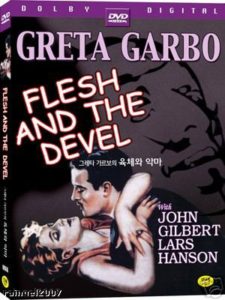 It is available on DVD. Turner Classic Movies also released it with The Temptress and The Mysterious Lady on DVD in 2005.
Garbo's next film is Love [Anna Karenina] (1927), adapted from Tolstoy's novel Anna Karenina.
 © Derek Winnert 2017 Classic Movie Review 5326
Check out more reviews on http://derekwinnert.com