Easter Parade ***** (1948, Fred Astaire, Judy Garland, Ann Miller, Peter Lawford) – Classic Movie Review 1116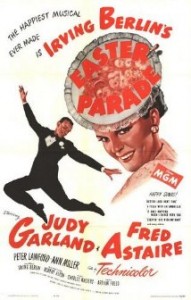 Director Charles Walters's beguiling, evergreen Irving Berlin musical was both Judy Garland and Fred Astaire's most financially successful movie, as well as the highest-grossing musical of the year 1948.  This film marked the major MGM debut of tap-dancer Ann Miller, replacing Cyd Charisse, who had to bow out of the production.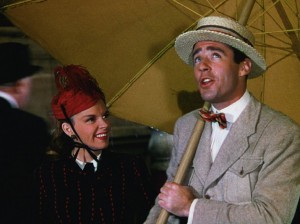 It traces nightclub performer Fred Astaire's steps to ditch the memory of his ambitious old dance partner Ann Miller, who falls out with him and leaves him in the lurch for a Ziegfeld show.
Astaire picks a naïve girl from the chorus to become his new partner in order to make Miller jealous and to prove he can make any partner a star. That's not so difficult as that's Judy Garland he's picked as his new partner.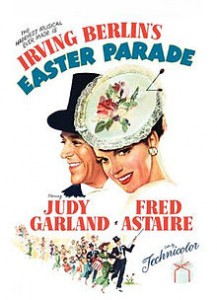 The many and various musical numbers – there are a cracking 17 in all – are vintage Berlin, and include freshly penned gems. The film's highlights are Astaire's 'Steppin' Out with My Baby' and 'Drum Crazy', Miller's 'Shakin' the Blues Away', Astaire-Garland's delightful duet 'We're a Couple of Swells' and of course the brilliant title song, beautifully staged in the Fifth Avenue parade finale.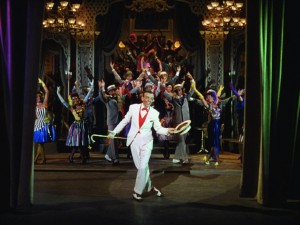 This delicious, charming soufflé, gorgeously filmed by cinematographer Harry Stradling Sr in lovely, glorious Technicolor is often admired but usually underrated. It won the 1948 Oscar for Best Scoring of a Musical Picture (Johnny Green, Roger Edens).
Peter Lawford, Jules Munshin and Clinton Sundberg co-star.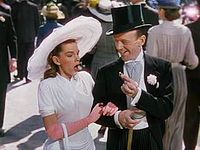 Gene Kelly was supposed to have starred but hurt his leg volley-balling and got the producer to persuade Astaire to return to the movies after he said that he'd officially 'retired' a couple of years earlier.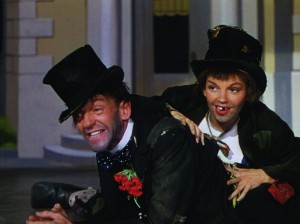 Garland's seductive performance of Mr Monotony, wearing a tuxedo top and nylon tights, was cut from the film, deemed too risqué for a film set in 1912. It was finally seen in an edited version in the 1994 compilation film That's Entertainment! III. The complete number was first seen as part of the extras on the VHS the following year.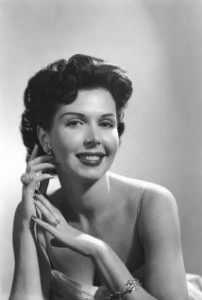 Ann Miller (born Johnnie Lucille Collier) was a smash hit as the last actress to star in the Broadway production of Mame in 1969 and 1970, and an even bigger success in Sugar Babies in 1979, with Mickey Rooney, which she played for nine years, on Broadway and on tour, coming to London. She starred in the Paper Mill Playhouse, Millburn, New Jersey, production of Stephen Sondheim's Follies in 1998, in which she sang I'm Still Here.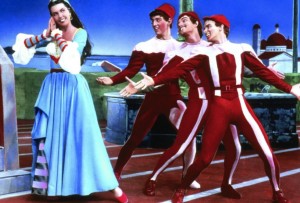 Refusing to do movies for years because disliked nudity and sex, she finally relented and returned to films after nearly four decades (since 1956, apart from a cameo in Won Ton Ton: The Dog Who Saved Hollywood) with 2001's Mulholland Drive, which contains a lot of nudity and explicit sex. Sadly it proved to be her final film. She died on January 22 2004, aged 80.
She was named Johnnie by her father, who was expecting a boy.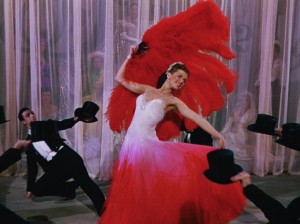 She claimed her difficulty maintaining relationships with men was due to her being Queen Hathshepsut of Egypt in a past life and executing any men who displeased her.
She said: 'At MGM I always played the second feminine lead. I was never the star in films. I was the brassy, good-hearted showgirl. I never really had my big moment on the screen. Broadway gave me the stardom that my soul kind of yearned for. I have worked like a dog all my life, honey. Dancing, as Fred Astaire said, is next to ditch-digging. You sweat and you slave and the audience doesn't think you have a brain in your head.'
© Derek Winnert 2014 Classic Movie Review 1116
Check out more reviews on http://derekwinnert