Dragonwyck **** (1946, Gene Tierney, Vincent Price, Glenn Langan, Walter Huston, Anne Revere, Spring Byington, Harry Morgan, Jessica Tandy) – Classic Movie Review 4466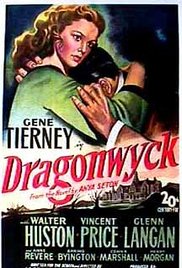 'Dangerously, she dared to love!'  Gene Tierney stars as beautiful Connecticut farm girl Miranda Wells, who is invited to stay at the Hudson Valley Dragonwyck mansion with her wealthy distant relative 19th-century landowner Nicholas 'Nick' Van Ryn (Vincent Price). She is to help to look after his greedy, insatiable wife Johanna (Vivienne Osborne) and be governess to their sweet, neglected young daughter Katrine (Connie Marshall).
But Miranda soon finds out that Nick is mad, bad and dangerous to know, in writer-director Joseph L Mankiewicz's creepy mystery thriller/ period melodrama, with his screenplay based on the novel by Anya Seton.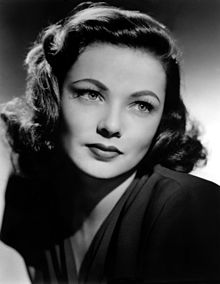 The director's stylish 1946 début is enhanced by his high-quality, atmospheric script, Tierney's allure and the chilling performance by Price, replacing Gregory Peck. Walter Huston is outstanding in star support as Miranda's forthright, God-fearing father, Ephraim Wells. Though it cries out for colour, Twentieth Century-Fox provide a strong production, with a score by Alfred Newman and cinematography by Arthur C Miller and fine sets by Lyle Wheeler and J Russell Spencer.
It also stars Glenn Langan, Walter Huston, Anne Revere, Spring Byington, Harry Morgan and Jessica Tandy.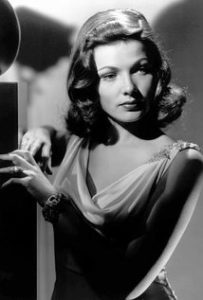 Also in the cast are Trudy Marshall, Reinhold Schunzel, Jane Nigh, Ruth Ford, Charles Waldron, Grady Sutton, David Ballard, Scott Elliott, Boyd Irwin, Maya Van Horn, Keith Hitchcock, Francis Pierlot, Arthur Thompson, Larry Steers, Wallace Dean, Tom Martin, Edwin Davis, Selby Bacon, Ruth Cherrington, Elizabeth Williams, John Challot, Virginia Lindley, Nanette Vallon, George Ford, Alexander Sacha, Nestor Eristoff, Ted Jordan , William Carter, Mickey Roth, Jamie Dana, Robert Walter Baldwin, Harry Humphrey, Robert Malcolm, Trevor Bardette, Arthur Aylesworth, Tom Fadden, Clancy Cooper, Addison Richards, Betty Fairfax, Douglas Wood, Steve Olsen and Gertrude Astor.
Ernst Lubitsch was to direct, but was ill, though he stays on as uncredited producer with Darryl F Zanuck.
© Derek Winnert 2016 Classic Movie Review 4466
Check out more reviews on http://derekwinnert.com