Closing the Ring **** (2007, Shirley MacLaine, Christopher Plummer, Michael McCann, Dylan Roberts, Neve Campbell, Pete Postlethwaite) – Classic Movie Review 4318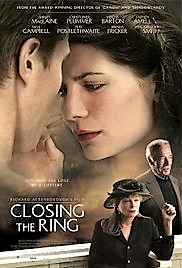 Richard Attenborough's heartfelt, old-style 2007 romantic drama is a delight and is a superb showcase for movie treasures Shirley MacLaine and Christopher Plummer, who grab their showy acting chances like beggars at a banquet.
Michael McCann plays Jimmy, a young Belfast man in 1991 who discovers a wedding ring in the wreckage of a US B-17 bomber that crashed on a nearby hill in 1944. Then, over in the American Midwest, Ethel Ann (MacLaine) has just lost her ex-wartime flier husband.
There's a lovely bittersweet mood – both mellow and tearful – and a smashing script (by Peter Woodward), with delicious, poignant dialogue. Yes, it is all very sentimental, but it hits all the sentimental buttons square on.
What turned out to be Attenborough's 12th and last film as director was appallingly underrated, even shunned, in the cinema. But now is your chance to catch it – don't miss!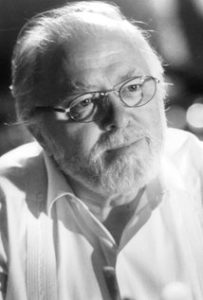 The great and good Lord Attenborough died on aged 90.
© Derek Winnert 2016 Classic Movie Review 4318
Check out more reviews on http://derekwinnert.com