Clambake * (1967, Elvis Presley, Shelley Fabares, Will Hutchins, Bill Bixby, Gary Merrill, James Gregory) – Classic Movie Review 4301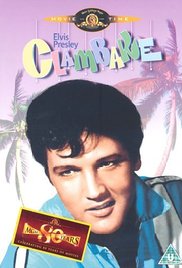 Little known director Arthur H Nadel churns out a mediocre, very dull, truly tepid 1967 Elvis Presley musical which deservedly hit the lower half of cinema double bills. Shelley Fabares is the girl cursed with the co-starring role.
The King can't get much shake into those ageing (33-year-old!) hips, as Scott Heyward, the son of millionaire tycoon Duster Heyward (James Gregory). Scott does what young millionaires in films always do – swaps places with somebody. In this case he swaps places at a Florida hotel with Miami water-ski instructor (Will 'Sugarfoot' Hutchins) in order to find a woman who will love him for himself and not his loadsamoney.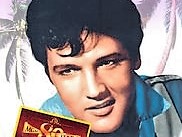 His first water-ski lessons are on Dianne Carter (Fabares), and soon he's clashing with man-about-town James J Jamison III (Bill Bixby) to win her heart. Guess who gets the girl!
Alas, Clambake is baked to a very threadbare formula. Also in the cast are Amanda Harley [Wallace Earl Laven], Suzie Kaye, Harold Peary, Marj Dusay, Jack Good, Olga Kaya and Angelique Pettyjohn. The songs, including 'Clambake', 'Coincidence' and 'Hey Hey Hey', are sub-standard, ie not standards.
Fabares played in three of Presley's lesser vehicles: Girl Happy (1965), Spinout (1966) and Clambake (1967).
© Derek Winnert 2016 Classic Movie Review 4301
Check out more reviews on http://derekwinnert.com