Champagne *** (1928, Betty Balfour, Gordon Harker, Jean Bradin) – Classic Movie Review 2289

Director Alfred Hitchcock's 1928 comedy is a poorly received but interesting silent movie in which Betty Balfour stars as spoilt rich girl who leads a life of luxury on the profits from her father's champagne business.
But when she says she wants to marry her boyfriend (Jean Bradin), her champagne millionaire father Gordon Harker pretends that he has lost all his money on the stock market and that he's now bankrupt to test his flighty daughter and prove the boy is just a gold-digger. The boyfriend leaves after hearing the bad news of the family fortune so the young woman goes to seek her fortune and is forced to get a job.
Then there's the mysterious stranger who seems to be following Balfour everywhere…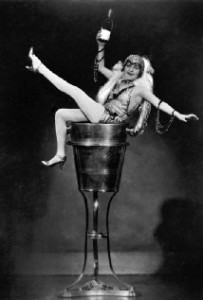 The screenplay is based on an original story by writer and critic Walter C Mycroft, with a screenplay by Hitchcock and Eliot Stannard. Alas, Hitchcock's commendable attempt at a lighthearted change of pace shows only that comedy is hardly Hitchcock's forte, though of course in his movies secured with suspenseful plotlines he has no trouble developing his witty and clever sense of humour.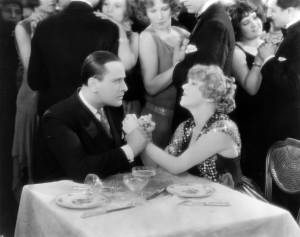 It is perhaps no surprise that in his 1976 press conference for Family Plot, Hitchcock revealed that this film was his least favourite of his films. Certainly it is by no means perfect, but it is interesting for the director's visual flourishes as the ambitious young director continues to develop his style and film-making techniques.
The film includes what is thought to be the first freeze-frame shot. And there are enough bubbly champagne comic moments, like the ship's drunk keeping a straight line in a storm when everyone else is staggering, from the Master to make the silent viewing worth while.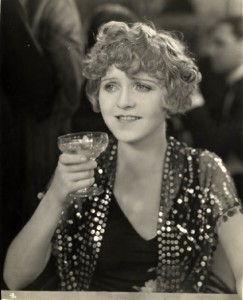 Harker is his usual amusing self and there is a charming performance by Balfour, known as Britain's Queen of Happiness and the country's answer to Mary Pickford, who was the most successful British actress of the 1920s.
'The film had no story to tell. Probably the lowest ebb in my output,' complained Hitchcock, who made the movie at Elstree studios, London. A simultaneous German version was directed by Gaza von Bolvary.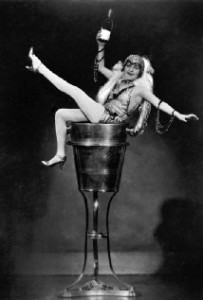 Also in the cast are Ferdinand von Alten, Marcel Vibert, Clifford Heatherley, Jack Trevor, Claude Hulbert, Alexander D'Arcy, Vivian Gibson, Hannah Jones, Phyllis Konstam and Gwen Mannering.
The running time is 86 minutes, with the restored 2012 theatrical version running It is in a DVD box set with The Ring (1927), The Farmer's Wife (1928) and The Manxman (1929).
In April 2014, the BFI revealed the discovery in the archives of Eye, the Dutch Film Museum, of a lost British silent movie, George Pearson's Love, Life and Laughter (1923), starring Betty Balfour. It is part of a collection of film cans that belonged to a local cinema in the small town of Hattem, near Zwolle.
© Derek Winnert 2015 Classic Movie Review 2289
Check out more reviews on http://derekwinnert.com