Candyman 2: Farewell to the Flesh ** (1995, Tony Todd, Kelly Rowan, Timothy Carhart, Veronica Cartwright) – Classic Movie Review 6117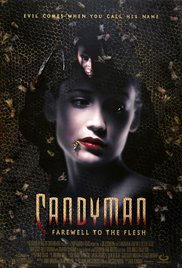 Clive Barker's hook-handed serial killer the Candyman (Tony Todd effectively reprising his 1992 role in Candyman) is brought back to life to scare New Orleans this time. The immortal killer goes off after a young school teacher, whose father he murdered, though her brother was accused.
Candyman 2 can offer nothing that is particularly new or special, but it is blessed with an okay cast, a creepy atmosphere and some effective scares.
On top of that, it is quite well made and decently produced for a tatty, tacky horror film sequel.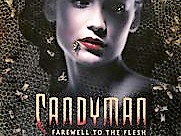 Also in the cast are Kelly Rowan, Timothy Carhart, Veronica Cartwright, Bill Nunn, Matt Clark, Fay Hauser and William O'Leary.
It is directed by Bill Condon, has an 18 certificate with violence and gore, sexuality and language, runs 95 minutes, is made by PolyGram, and released by Rank. Rand Ravich and Mark Kruger write the screenplay based on the story by Clive Barker.
© Derek Winnert 2017 Classic Movie Review 6117
Check out more reviews on http://derekwinnert.com