Bronco Billy *** (1980, Clint Eastwood, Sondra Locke, Geoffrey Lewis, Scatman Crothers, Bill McKinney) – Classic Movie Review 4106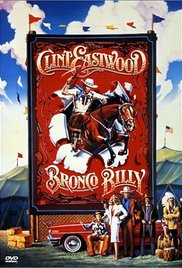 Director Clint Eastwood's 1980 movie paid the price at the box office with fewer customers than usual for an Eastwood movie, thanks largely to Dennis E Hackin's screenplay being on the inconsequential and preachy side.
But, as star, Eastwood seems to be thoroughly enjoying himself as a New York shoe seller (Clint as a shoe seller, really?) called Bronco Billy McCoy, a modern-day cowboy who runs a ramshackle travelling Wild West show. The idealistic Bronco struggles to keep the show on the road, battling hard luck and lack of interest. At a gas station he picks up stuck-up blonde socialite Antoinette Lily (Sondra Locke) and hires her as his assistant. Business gets worse, but when the going gets tough…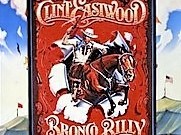 However, despite all its drawbacks, this modern-day Western is a very cheerful, likeable, well-made and enjoyable action adventure comedy, too, with Eastwood's performance infectiously entertaining. You can easily forgive the film's downsides when it has such a warm heart and a good spirit.
Also in the cast are Geoffrey Lewis, Scatman Crothers, Bill McKinney, Dan Vadis, Sierra Pecheur, Tanya Russell, William Prince, Tessa Richards, Walter Barnes, Woodrow Parfrey, Sam Bottoms and Douglas McGrath.
© Derek Winnert 2016 Classic Movie Review 4106
Check out more reviews on http://derekwinnert