Basic Instinct *** (1992, Michael Douglas, Sharon Stone, Jeanne Tripplehorn, George Dzundza, Denis Arndt, Leilani Sarelle, Dorothy Malone) – Classic Movie Review 1287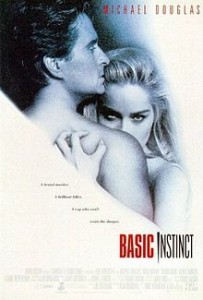 Director Paul Verhoeven's 1992 shocker is a full-blooded, full-throttle sex and violence farrago of a neo-noir erotic thriller. It sees Michael Douglas settle comfortably back in Fatal Attraction mode and once again on the streets of San Francisco as a cop on the case of an over-sexed woman, whom he falls for even though he starts to believe she's apparently killing men after having riotous sex with them.
A police detective, Nick Curran (Douglas), is investigating the brutal murder of a wealthy rock star, Johnny Boz, killed during sex. During the investigation, Curran becomes involved in a torrid and intense relationship with the prime suspect, Boz's girlfriend Catherine Tramell (Sharon Stone), an enigmatic writer and psychologist.
Stone gets one of her most famous and iconic roles as the bisexual thriller author who may be a killer. Or then again it may be Tramell's girlfriend Roxy (played by Leilani Sarelle). Or is it the police psychologist, Dr Beth Garner (Jeanne Tripplehorn)?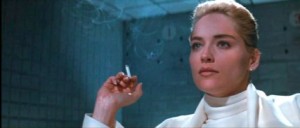 Writer Joe Eszterhas earned $3 million for his somewhat lame and preposterous screenplay, which he wrote in 13 days, and a slimmed-down Douglas earned twice that at $6 million for his dogged, determined and commanding performance. It certainly helps that Douglas is as reliable as ever and Stone certainly seems to relish her performance, especially in the infamous interrogation scene.
Total Recall director Verhoeven clearly believes that more is better, and this works in his souped-up version of the usual sex-stabbings-car-chase formula till around half way when more or less all credibility goes out of the window and you just stop caring who's the killer.
There was a great debate over the film's display of overt sexuality and graphic depiction of violence, which of course only helped it to become one of the most financially successful films of the 1990s, grossing $352 million worldwide. In further box-office boosting controversy, gays picketed it in America because of its negative depiction of gay relationships, the way it shows lesbians as disturbed and as killers, and its portrayal of the bisexual main female character as a murderous narcissistic psychopath.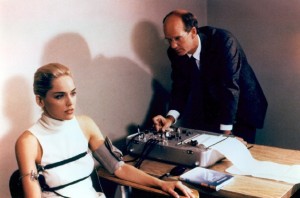 But perhaps it is the paying customers who should have picketed it, because it doesn't really deliver much except to the basic instincts of sleaze and blood lust. Oh, and the cherry on top of the sundae is, that the surprise ending is – there isn't a surprise.
However, looked at in a more favourable light today, the film can be saluted for its ground-breaking depictions of sexuality in mainstream Hollywood cinema in a famous, well-remembered movie that plays riffs on, and has fun with, the film noir genre. It is certainly an icon of its time, capture the early Nineties zeitgeist. Still, while it may be welcome as an entertaining guilty pleasure, it is certainly no neo-noir masterpiece.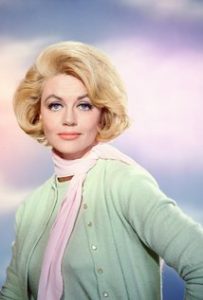 George Dzundza, Denis Arndt, Leilani Sarelle, Bruce A Young, Dorothy Malone (as Hazel Dobkins, in her last movie so far), Stephen Tobolowsky, Chelcie Ross, Wayne Knight, Daniel von Bargen, Benjamin Mouton, Jack McGee and Bill Cable (as Johnny Boz) co-star.
It was double Oscar nominated – for Best Film Editing (Frank J Urioste ) and Best Original Score (Jerry Goldsmith), and Stone was Golden Globe nominated as Best Actress Drama, along with Goldsmith for Score.
Sharon Stone came to England to made a belated sequel, Basic Instinct 2, in 2006, directed by Michael Caton-Jones, alas without Michael Douglas.
http://derekwinnert.com/fatal-attraction-michael-douglas-glenn-close-classic-film-review-1002/
© Derek Winnert 2014 Classic Movie Review 1287
Link to Derek Winnert's home page for more film reviews: http://derekwinnert.com/