Au Hasard Balthazar [Balthazar] ***** (1966, Anne Wiazemsky, François Lafarge, Walter Green, Philippe Asselin, Nathalie Joyaut) – Classic Movie Review 4372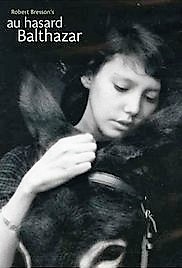 Writer-director Robert Bresson's incredibly touching, highly personal 1966 film tells the biblical-style metaphorical tale of a mistreated donkey called Balthazar. Though austere, the film is completely approachable. While the donkey endures a life of misery under different owners, the young girl who first had Balthazar as a pet grows up and is also badly treated – by her boyfriend.
Typically for this director, it acted out by a cast of non-professionals – Anne Wiazemsky, François Lafarge, Walter Green, Philippe Asselin, Nathalie Joyaut, Jean-Claude Guilbert and Pierre Klossowski.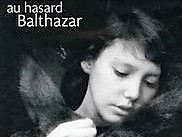 Simple, affecting and masterly, it is visionary total cinema, with a pure, poetic story that on the surface resembles an intelligent, Disney-style animal film drama for children, except that here it is made to challenge adults in its high-flying refection on religion, belief and saintliness.
An extraordinary film, it represents a high point in the remarkable oeuvre of Bresson, one of the greatest of all film-makers. It is outstandingly shot in black and white of course by cinematographer Ghislain Cloquet.
It won four prizes at the Venice Film Festival in 1966 but failed to secure the Golden Lion.
It forms a companion film to Bresson's Mouchette (1967).
Walter Green is a dentist who is the father of actress Eva Green (born on July 6 1980 in Paris).
It is the first film of Anne Wiazemsky, who went on to make La Chinoise (1967) with her boyfriend and later husband Jean-Luc Godard. She died of breast cancer on 5 October 2017, aged 70. She was also known for Teorema (1968). Her story with Godard is told in Redoubtable (2017).
© Derek Winnert 2016 Classic Movie Review 4372
Check out more reviews on http://derekwinnert.com