Animal House [National Lampoon's Animal House] ***** (1978, John Belushi, Karen Allen, Tom Hulce, John Vernon, Tim Matheson, Stephen Furst) – Classic Film Review 50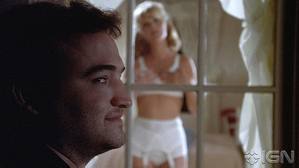 In 1978, the year of Eraserhead and The Deer Hunter, we were also laughing, thank goodness. Debut director John Landis's outrageous teen comedy is extremely bold and hysterically funny. A landmark movie, it changed the landscape of screen humour and spawned whole generations of gross-out and farcical movies, from Porky's to Ghostbusters, Airplane!, American Pie, The 40-Year-Old Virgin, Knocked Up and The Hangover.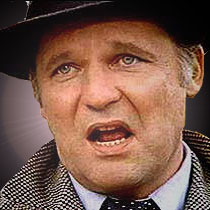 John Vernon (from Point Blank) has the main straight role as Dean Vernon Wormer, presiding over a lost cause, Faber College in 1962, a place tainted for ever by its utterly disreputable frat house Delta Tau Chi. It includes in its fraternity the likes of John Belushi's John Blutarski (Bluto), a true animal. Apparently, they'll accept just anybody in.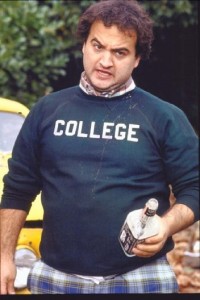 Wormer's had enough, so he enlists the help of another fraternity to expel the disreputables. But it doesn't quite work out as planned, culminating in a homecoming parade that goes hilariously wrong.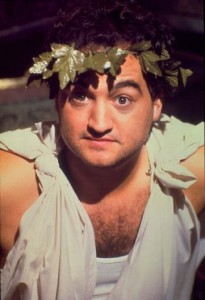 Belushi takes the comedy way over the top, prompting some to call his performance 'the death of comedy'. But actually it proved to be the rebirth of comedy, and the start of what would have been a brilliant career for Belushi had it not been for his drug problem. Live fast, die young. He was dead at 33, in 1982, of a lethal injection of cocaine and heroin.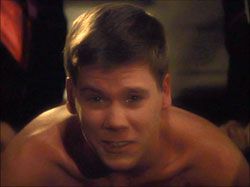 The characters are brilliantly quirky and endearing (in their own sweet, or not so sweet, way). Let's hear it for Boone, Otter, Doug Neidermeyer (Mark Metcalf), Greg Marmalard, D-Day and the film débuting 20-year-old Kevin Bacon's Chip Diller, who grabs his ankles and assumes the position ('Thank you sir, may I have another!').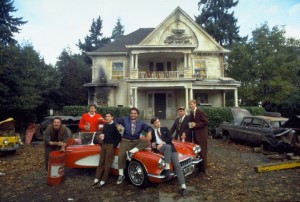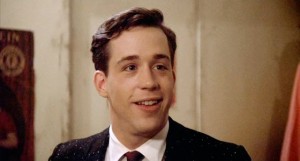 The young actors perform the parts to perfection. Take a bow, please, Tom Hulce (as Larry Kroger), Tim Matheson as Eric Stratton, Stephen Furst as Kent Dorfman aka Flounder, James Daughton (Greg Marmalard), Peter Riegert as Donald Schoenstein, Bruce McGill as Daniel Simpson Day (D-Day) and Karen Allen as Katy.
Landis's dynamic direction is a model of pace and energy. Harold Ramis, Doug Kenney and Chris Miller's screenplay is a model of crazy fun and wit.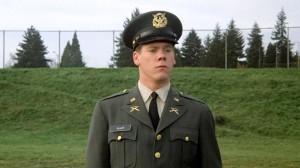 In the great cast all round, Verna Bloom plays the dean's wife Marion, Cesare Danova is the mayor, Carmine DePasto ('You can take your thumb out of my ass any time now, Carmine') and Donald Sutherland plays the English teacher, Dave Jennings.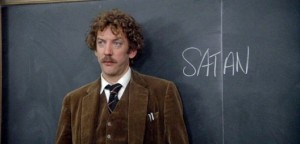 Also in the cast are Mary Louise Weller, Sarah Holcombe, Martha Smith, James Daughton, Mark Metcalf and James Widdowes.
John Landis has a director cameo as the cafeteria dish-washer.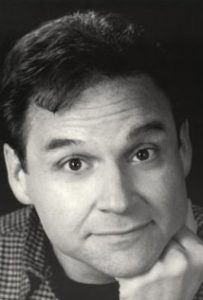 Stephen Furst, best known as Flounder in Animal House, died on 16 June 2017, aged 63, from complications with diabetes.
Dean Wormer tells Flounder: 'Fat, drunk and stupid is no way to go through life, son.'
© Derek Winnert 2015 Classic Movie Review 50
Check out more reviews on http://derekwinnert.com/