An Inspector Calls **** (1954, Alastair Sim, Arthur Young, Olga Lindo, Brian Worth, Eileen Moore, Bryan Forbes, Jane Wenham) – Classic Movie Review 2792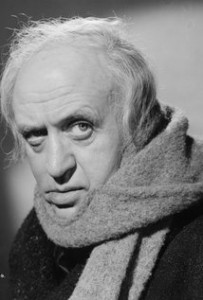 As so often, an ideally cast Alastair Sim typically gives a tremendous, brio performance in a routine film, elevating it to memorable status. He plays the enigmatic Scotland Yard man Inspector Poole in a stagey film of the famous, excellent, thought-provoking J B Priestley theatre play, which is still regularly revived in British theatres.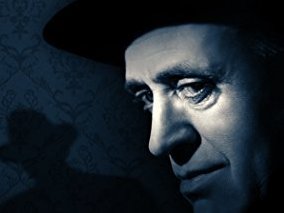 The 1954 film that BBC Television happened to be showing by coincidence the August 19 night died in 1976 is perhaps as good a tribute to him as any, though The Green Man, The Belles of St Trinian's and Scrooge (1951) immediately spring to mind as better candidates.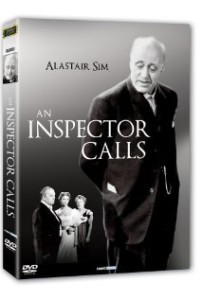 It's 1912 and Sim's Inspector Poole investigates the lives of five people who have forged a tragic chain of circumstances, He calls to interrupt an English family dinner to show an upper crust Edwardian Yorkshire family in flashbacks that they all had a hand in the death of a young woman (Jane Wenham) in suspicious circumstances.
Despite the uninspired direction by Guy Hamilton, plodding screenplay by Desmond Davis and general lack of flair in the stage-to-screen transfer, it is still a most entertaining, intelligent and involving film. The power and allure of Priestley's play come through.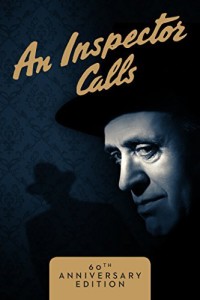 Also in the cast are Arthur Young, Olga Lindo, Brian Worth, Eileen Moore, Bryan Forbes, Pat Neal, Norman Bird, John Welsh, Barbara Everest, Jenny Jones, Amy Green, Catherine Wilmer, Olwen Brookes, Bill Raymond and George Woodbridge. Sim's friend and protégé George Cole has an uncredited role as the Tram Conductor.
Hamilton went on to direct three 007 movies, Goldfinger (1964), Diamonds Are Forever (1971) and The Man with the Golden Gun (1974).
© Derek Winnert 2015 Classic Movie Review 2792
Check out more reviews on http://derekwinnert.com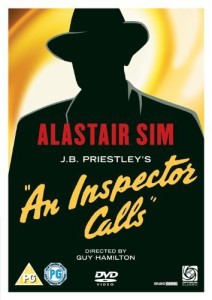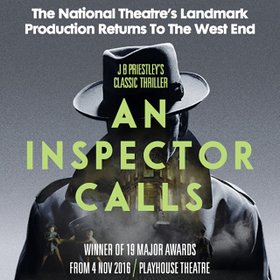 J B Priestley's play is still regularly revived in British theatres: the 2016 London West End revival.