American Psycho **** (2000, Christian Bale, Willem Dafoe, Chloë Sevigny, Reese Witherspoon, Jared Leto, Justin Theroux, Bill Sage, Samantha Mathis) – Classic Film Review 261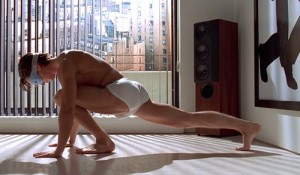 Christian Bale gives an astonishing performance as 27-year-old Eighties New York yuppie Patrick Bateman, a handsome, well educated, brilliantly groomed and superbly gym-fit, muscled-up Wall Street broker. He earns a fortune in his job by day but is obsessively experimenting in fear, sex and death by night.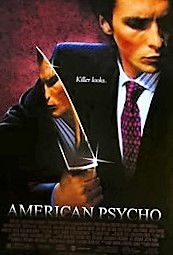 He way over-indulges himself, obsessively pampering his body, exercising, going to tanning salons and exfoliating, while he listens to the works of Huey Lewis, Phil Collins and Whitney Houston. Ah, yes, the pleasures of the Eighties! Is it all worth it?
But Bateman has pretty much lost hold of reality. Actually, he's a homicidal maniac.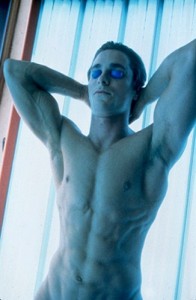 Director Mary Harron pitches her incisive, bravura 2000 film of Bret Easton Ellis's notorious shock novel confidently and effectively somewhere between a thriller, a very dark comedy drama and a provocative social commentary. In her smooth and polished screenplay (with Genevieve Turner), she tones down the murders and turns up the heat on the fantasy element.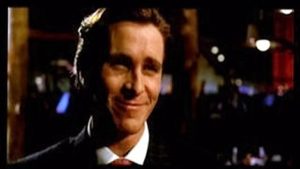 It is all in the killer's mind here and it is all only to be viewed as a satire of the excesses of the going-for-broke Eighties, and not to be seen as a Hannibal Lecter-style serial killer horror movie.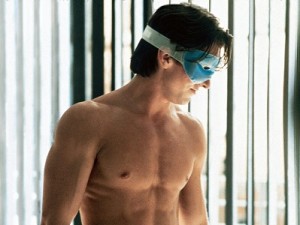 In a strong cast, Willem Dafoe is useful as the creepy detective Donald Kimball, and so are Chloë Sevigny as Bale's sympathetic secretary Jean and Reese Witherspoon as his brittle girlfriend Evelyn. Jared Leto, Justin Theroux, Bill Sage, Josh Lucas, Matt Ross, Cara Seymour and Samantha Mathis are all effective too, though none of them has a lot to do. It's Bale all the way.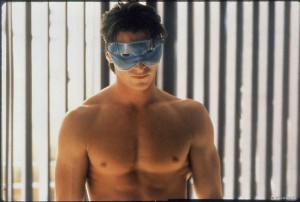 Leonardo DiCaprio suddenly decided he wanted to replace Bale and do the movie instead, but eventually changed his mind and bailed out and an understandably put-out Bale got his job back.
Canadian film-maker Harron (who made I Shot Andy Warhol in 1996) went on to make The Notorious Bettie Page (2005) and The Moth Diaries (2011).
© Derek Winnert 2013 Classic Movie Review 261
Check out more reviews on http://derekwinnert