Amarcord ***** (1973, Bruno Zanin, Magali Noël, Pupella Maggio, Armando Brancia) – Classic Movie Review 113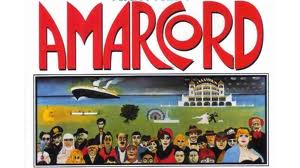 Italian maestro Federico Fellini's delightfully nostalgic, semi-autobiographical account of his youth is wonderfully evocative, funny, sad and sometimes even a little heart-stopping. Made and released in Italy in 1973, this delightfully humane, uplifting jewel of world cinema won the Oscar for 1976 best foreign film and Fellini was nominated as best director.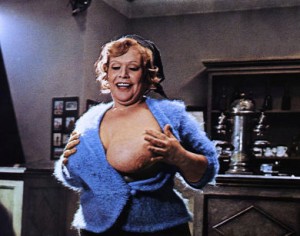 Giuseppe Rotunno's cinematography, Nino Rota's music and Danilo Donati's sparkling art direction prove outstanding contributions to the film's enduring achievement. And it's a glorious tribute to the then fashionable 1930s seaside resort of Rimini, on the Italian Adriatic Riviera, where he was born (in 1920) and grew up in the Mussolini era.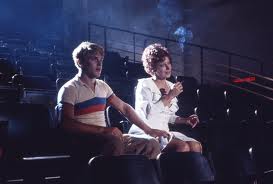 Fellini looks at one colourful year in the town's life, beginning with a white fluffy substance (manine) blowing across the resort and announcing the arrival of spring and ending with a seaside outdoor wedding banquet as the local beauty and hairdresser Gradisca (Magali Noël) marries a patriotic military policeman. As with all memory, the truth is embellished with fervent imagination, and the other country that is the past comes alive in a shimmering personal testament.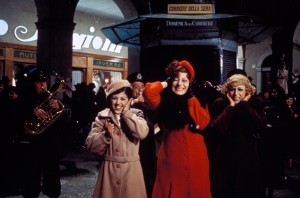 It's the ideal vehicle for a Fellini film, an audacious mix of folk-tale simplicity and complex meditation, realised with typical lusty, broad good humour and a flood of astounding images (the townspeople's encounter with a giant luxury ocean liner among them).
But if the film is funny, it is also imbued with an air of wistful melancholy. Fellini conjures up that youthful moment when everything seems to promise impending excitement but, when something happens, it's a bittersweet, sad, vaguely menacing or even tragic experience.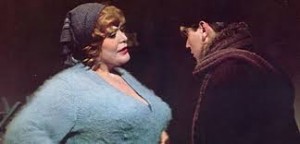 One of Amarcord's highlights is the scene where Titta Biondi (Bruno Zanin), the boy who represents the young Fellini, is enfolded in local tobacconist Maria Antonietta Beluzzi's capacious bosom, his first erotic experience. Equally memorable is the sequence showing Rimini's 1908 Grand Hotel at its height, with Arabs and film stars sweeping down the great staircase.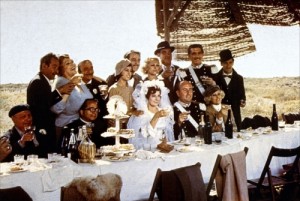 Though it seems to play realistically, and is largely filmed on location, the film flashes easily into surrealism. The ocean liner sequence is clearly and obviously filmed in the studio with a painted backdrop and a sea made of blue plastic sheeting. Characters suddenly address the camera instead of each other. And tunes initially on the soundtrack take over being played by the actors on the screen.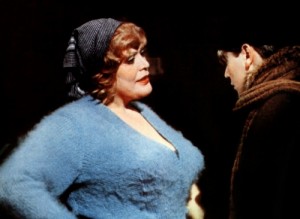 The title Amarcord is a contraction of amare (to love) and ricordare (to remember). Pupella Maggio and Armando Brancia play  Titta's Mother and Father.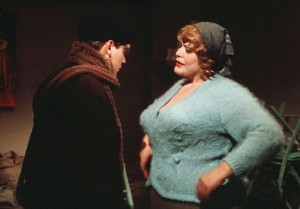 In August 1997, Beluzzi's death at 67 and the restoration of the Grand Hotel to its original glory were both announced. In 2004, a gorgeous new print of the film was the highlight of the British National Film Theatre's Fellini tribute.
Zanin was born in Bologna in 1951, so he was 22 at the time but looks much younger. He was still filming in 2000.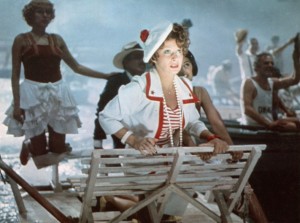 The sexy Turkish-born actress Magali Noël (born Magali Giuffra) died on June 23, 2015, aged 82. She appeared primarily in French and Italian productions and was notable as an object of desire in the Fellini masterpieces La Dolce Vita (1960), Satyricon (1969) and Amarcord.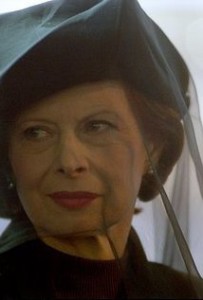 © Derek Winnert 2013 Classic Movie Review 113
Check out more reviews on http://derekwinnert.com