Alien 3 **** (1992, Sigourney Weaver, Charles S Dutton, Charles Dance, Paul McGann, Brian Glover, Lance Henriksen, Philip Davis) – Classic Movie Review 43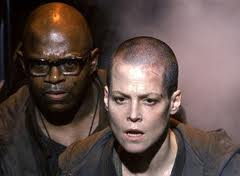 It's 1992, and Sigourney Weaver returns with a scary Sinead O'Connor haircut for her spectacular supposedly final battle with the seemingly indestructible Alien on an ore refinery prison planet where she's crash landed in her escape pod soon after the events of Aliens in 2179. The whole colony that she finds is inhabited by brutish unarmed male criminals and, what's much, much worse is, the Alien's still after Ripley.
Graduating from pop videos, untried first-time British director David Fincher replaced Vincent Ward, who's credited for the story, but left after disagreements over the production. Fincher's work is masterly, delivering eye-catching visuals, a rattling good pace and a memorable climax. All the while the cinematography (Alex Thomson, replacing a sick Jordan Cronenweth), art work, production designs (Norman Reynolds) and special effects are again quite amazing to behold, a sight for sore eyes. The filming at Pinewood Studios is a great tribute to Britain's film craftsmanship.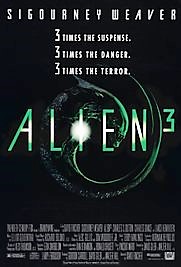 The perennially undervalued Weaver once more makes a terrific hero as Flight Officer Ellen Ripley, noble, fighting fit, ready to take on all's that's thrown at her but resigned to the doom of the horror around her. And there are true and trusty performances from true Brits like Charles Dance as the sympathetic doctor Clemens, who cares for Ripley in more ways than one, Brian Glover as the regulation nasty warden Andrews and Paul McGann (Golic), Pete Postlethwaite (David), Ralph Brown (Aaron), Chris Fairbank (Murphy) and Philip Davis (Kevin) as some of the convicts. Charles S Dutton's Dillon and Lance Henriksen's returning Bishop are outstanding.
If there's even a very slight sense of disappointment it's only because the other two films were so brilliant, that the story is so downbeat and that we were told it's all over. Fincher disowned the original 115-minute studio cut; the edit (which took a year) is not by him as he left before it was done, complaining of interference in his work. It was a troubled production and it does show in the release cut. The version to see is the 2003 Special Edition, which runs an extra half hour at 145 minutes and restores a weird and excellent sequence where the Alien impregnates an ox.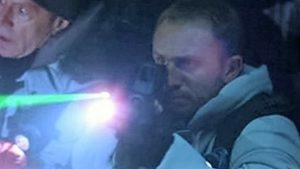 Tom Woodruff Jr plays the Alien. Richard Edlund, Alec Gillis, Tom Woodruff Jr and George Gibbs's striking visual effects were Oscar nominated but unfortunately didn't win this time. It was the film's only Oscar nomination. And it was the same story at the Baftas. Alien Resurrection followed in 1997.
Fincher refused to take part in the Alien Quadrilogy DVD project in 2004, the only one of the four directors not to assemble and comment on his own director's cut. Shame.
© Derek Winnert 2013 Classic Movie Review 43
Check out more reviews on http://derekwinnert