Aliens ***** (1986, Sigourney Weaver, Michael Biehn, Carrie Henn, Lance Henriksen, Bill Paxton, Paul Reiser) – Classic Movie Review 38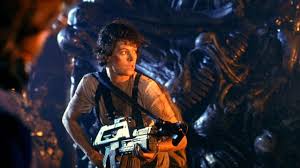 Sigourney Weaver's Flight Officer Ripley, victorious in her battle against the monster in the original 1979 Alien, is rescued from space and returns home 57 years after the first movie. She is talked into bringing the war-happy US marines back to the aliens' planet where they uncover a single young girl survivor Newt (Carrie Henn) and battle an incredible host of monsters.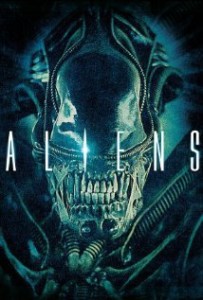 In this brilliant 1986 first sequel, at least as exciting as its predecessor, Oscar-nominated Weaver makes an even more thrillingly feisty heroine as Ripley (whom we finally get to know is forenamed Ellen). She is hardly human herself as she's seemingly invincible.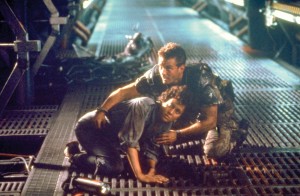 Meanwhile young Henn and Jenette Goldstein as muscled macho marinette Private Vasquez complete a trio of fine, sympathetic female performances in a mostly boys' movie. Michael Biehn is excellent as the nice corporal Dwayne Hicks, who inherits charge of the alien-depleted squad, Bill Paxton is fun as the gung-ho marine Private Hudson, who turns to jelly, and Lance Henriksen scores as the creepy robot Bishop that Ripley hates but is to prove her salvation.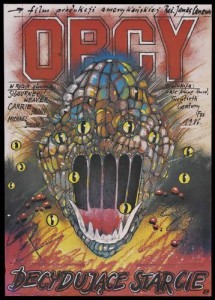 As in the original Alien, the visual special effects are amazing as well as Oscar-winning, while this time director James Cameron (taking over from Ridley Scott) has no trouble keeping a lid on a boiling cauldron of atmosphere, tension and pace that simply don't let up. James Horner's score, Peter Lamont's set designs and Adrian Biddle's cinematography are all ace work, adding important elements of class to the movie.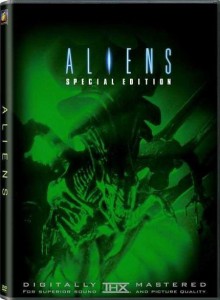 The essential 17-minute longer video version released in 1992 adds clarity to the exposition and a couple of great action sequences and, with just muscle and no added flab, the extra footage only adds to the entertainment value. It's the one to see.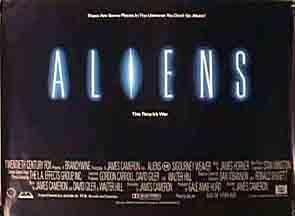 The story is by James Cameron and producers Walter Hill and David Giler, based on the original characters by Dan O'Bannon and Ronald Shusett. Oscars went to Stan Winston, Robert Skotak, John Richardson and Suzanne M Benson for Best Visual Effects and Don Sharpe for Best Sound Effects Editing.
Aliens is sub-titled: 'This time it's war'. You'll see what they mean.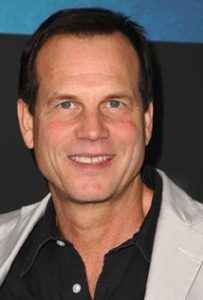 R.I.P. Bill Paxton, who died on 25 aged 61. So many great movies……. He was closely associated with James Cameron, also playing a punk leader in The Terminator, a venal car dealer in True Lies and a treasure hunter in Titanic.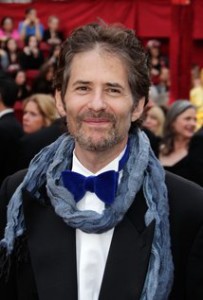 The notable score is by James Horner, who went on to win two Oscars for Titanic's original score and song, and died tragically in a plane crash on 22 June 2015, aged 61.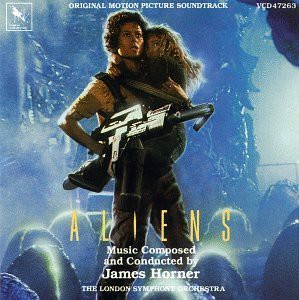 © Derek Winnert 2013 Classic Movie Review 38
Check out more reviews on http://derekwinnert.com