Aguirre, Wrath of God ***** (1972, Klaus Kinski) – Classic Movie Review 1440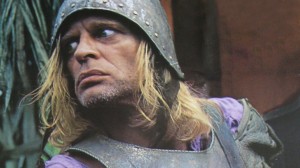 Eyes demonically blazing, Klaus Kinski gives a marvellously demented, unhinged performance at the centre of Werner Herzog's deliriously thrilling 1972 masterwork, a terrifying journey to the heart of darkness. Now more than 40 years old, it's been newly restored, nicely spruced up and digitalised and re-released in selected cinemas, where it begs to be seen. That is, on a big screen, guys!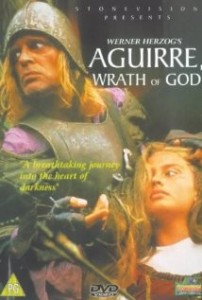 Playing the power-crazed, and everything-else-crazed explorer Don Lope de Aguirre, the, er, volatile German star Kinski, described by his friend Herzog as 'probably the most difficult actor in the world to deal with', sets the screen alight as he leads a band of Conquistadors through the Amazon in search of the golden treasures of El Dorado. Instead, they find the trail leads to doom and death. On the way, Aguirre elevates himself from second-in-command via murder and mutiny, to self-styled 'Wrath of God'.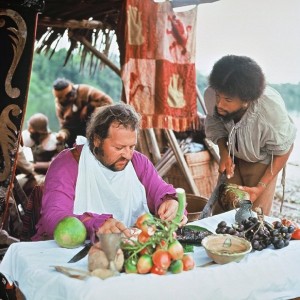 Although Herzog planned to make a commercial movie to spark his career, Aguirre seems a mad personal folly itself. The late 16th-century set story purports to be based on the writings of the monk on the expedition, Brother Gaspar de Carvajal (Del Negro), whose words we hear narrated, but actually the story is largely invented by Herzog, after reading a brief outline of the story of Aguirre in a children's book. The folly started with a 'screenplay', written in a couple of days, that had a mere outline and only hints of dialogue.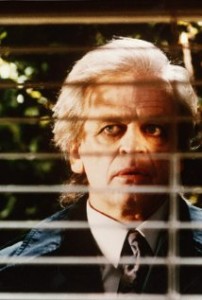 Thus armed, or unarmed, he set off for the wild Amazon jungle in a then tourist-free, and amenity-free area near Machu Picchu with his huge cast and crew of 450. Putting danger, desperation and difficulty in the background for the five-week shoot, they had to battle the flooded rainforest, torrential river and lack of food, which mirrors the original story as the Conquistadors challenge all the rapids, floods, whirlpools, starvation, mutiny, disease, Indian snipers and madness thrown at them to go for gold.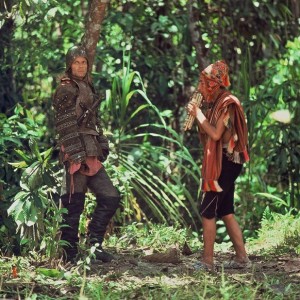 It really seems like the movie camera was invented in the 16th-century, as Herzog follows this tale with a hand-held documentary realism. We almost expected David Attenborough to pop up and explain a few things about the wildlife, flora and fauna it's that 'real'. The budget may have been low, but everything looks just right, the costumes, weapons, canons, rafts etc. The research looks as painstaking as any Hollywood epic. Maybe the film doesn't quite look as grand as a Hollywood epic, that's true, but it's at least as impressive visually, maybe more so, thanks to its constantly moving and probing filming technique and indispensable cinematographer Thomas Mauch, who comes up with some unforgettable shots and images.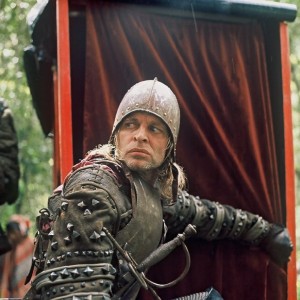 Praise too for composer Florian Fricke and his hypnotic score that contributes another unique and unforgettable layer to the film. And let's not forget the Cusco street beggar whom Herzog found to play the pan pipes that also help the film's eerie atmosphere.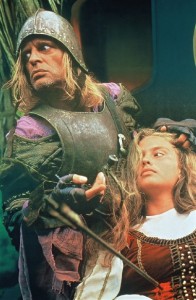 Established now, and for long, as one of cinema's greatest movies, Herzog's third film was a bit of work of guerrilla film-making in its day. With the carelessly dubbed English-language version originally damaging its reputation internationally, it took a while to establish its critical esteem, but the French saw its worth. After a long run in Paris, it had its chance to be valued abroad properly and with it Herzog's own worth. It's the foundation of his happily still on-going career. 'A very personal film and still part of my life', Aguirre remains almost certainly his finest achievement.
© Derek Winnert 2013 Classic Movie Review 1440
Check out more reviews on http://derekwinnert.com/