A Single Man **** (2009, Colin Firth, Julianne Moore, Matthew Goode, Nicholas Hoult) – Classic Movie Review 4320
Films come and go, but writer-director Tom Ford's outstanding 2009 drama will stay in the mind and on the screen, thanks partly to Christopher Isherwood's source story, partly to the film's extraordinarily high quality, partly to the remarkable performances and partly to its awards success.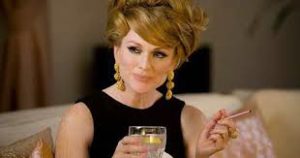 It received three Golden Globe nominations, including Best Actor Colin Firth, Supporting Actress Julianne Moore and Score by Abel Korzeniowski, as well as Firth's Best Actor award at the Venice Film Festival, his Bafta Best Leading Actor award and his Best Actor Oscar nomination.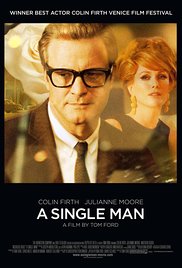 Ford won the Queer Lion at Venice. (There are queer lions in Venice? Has anyone even told the Italians?) And the American Film Institute boldly voted it Movie of the Year, noting: 'A Single Man marks the singular and stylish debut of Tom Ford. As a heartbroken college professor and his lovelorn compatriot, Colin Firth and Julianne Moore offer achingly honest performances that inhabit a perfectly realized 1962 Los Angeles.'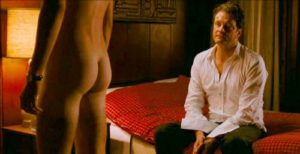 At the end of the AFI's very long, obscure spiel praising the movie, 'a meditation on grief, a sensuous lament, a memento mori that reminds us to love well, to cherish the human encounters that colour our lives and to be aware, in the end, that everything is as it should be', they somehow forgot to mention this is, oh, I don't know, a gay movie.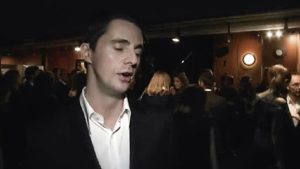 I'm understandably struggling with this from the AFI too: 'Ford's astoundingly assured transition from fashion to film – from the human body to the human spirit – is a perfect fit for Christopher Isherwood's story of love and loss.'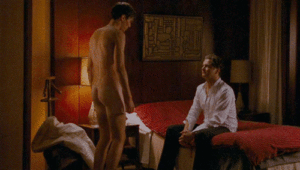 Gosh, Firth is terrific as George, fearlessly and heart-breakingly playing a middle-aged gay man who faces life without his adored partner of 16 years (Matthew Goode), who has been killed in a car crash. George is a British English professor in 1962 L.A., who goes about typical day in his life, except that he is planning that it will be his last…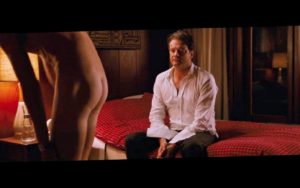 This truly excellent film is extremely moving. It is beautifully, subtly realised with a startlingly lovely retro visual flair by an American fashion designer, making his debut movie. It is only a slight shame about the plot tinkering with the Christopher Isherwood original novel, but then a film isn't a book – and director Tom Ford has turned it into quite a film – really a little art work, as visually beautiful as it is haunting to the mind and affecting to the emotions.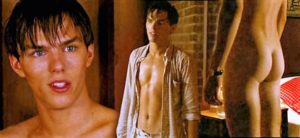 Moore gamely camps it up tastily as George's lusty confidante, young Nicholas Hoult is also impressive as George's intense and caring student and Goode is, er, good too, despite having his style slightly cramped by being dead at the start of the movie.
But it is Firth's triumph, has he ever been this good?
His success here paved the way for his Oscar for The King's Speech (2010) but, arguably, his George here is still greater than his King George VI there.
© Derek Winnert 2016 Classic Movie Review 4320
Check out more reviews on http://derekwinnert.com