A Generation [Pokolenie] ***** (1955, Tadeusz Lomnicki, Urszula Modrzynska, Tadeusz Janczar, Roman Polanski, Zbigniew Cybulski) – Classic Movie Review 4470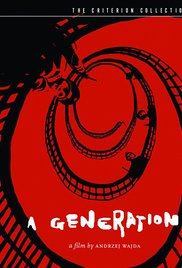 Great director Andrzej Wajda makes his film debut with this striking 1955 drama about the Warsaw Resistance during the German occupation of Poland in World War Two and a group of youths who battle love and adversity to come to adulthood. It focuses on and the teenage lad Stach Mazur (Tadeusz Lomnicki) who falls for the Organization of Youth Fighters group's female leader Dorota (Urszula Modrzynska).
Written by Bohdan Czeszko, the film overflows with a powerful vision and youthful fervour that made Wajda's reputation. It has strong lead performances by Tadeusz Lomnicki, Urszula Modrzynska, Tadeusz Janczar, and it is also worth seeing also for the acting of Zbigniew Cybulski (as Kostek) and Roman Polanski (as Mundek).
It is shot by Jerzy Lipman, produced by Aleksander Ford and scored by Andrzej Markowski.
Lindsay Anderson named it his favourite film.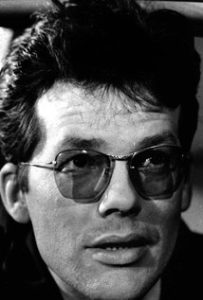 It forms the opening part of Wajda's war trilogy that follows with Kanal (1957) and then Ashes and Diamonds (1958), which stars Cybulski, who died on January 8 1967, aged 39, after falling under a moving train in Wroclaw, Poland.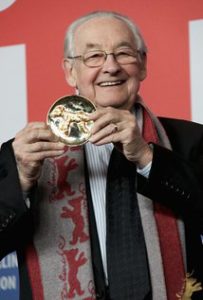 The Cannes Palme D'Or winner and honorary Academy Award-winning director Wajda died on 9 October 2016, aged 90. Also known for The Promised Land (1975), Man of Iron (1981) and Katyn (2007), he won his Oscar statuette 'For five decades of extraordinary film direction'.
© Derek Winnert 2016 Classic Movie Review 4470
Check out more reviews on http://derekwinnert.com