Blow-Up ***** (1966, David Hemmings, Vanessa Redgrave, Sarah Miles) – Classic Movie Review 2836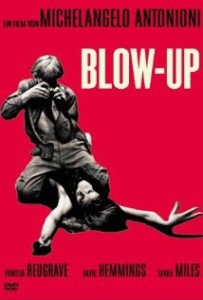 Esteemed Italian writer-director Michelangelo Antonioni came to London in 1966 to make this multi-layered puzzle thriller. It turned out to be one of the highpoints of the Swinging Sixties, and has survived very well both as a movie and an icon thanks to its intelligence, challenging stance and visual flair.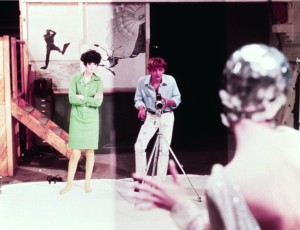 More than most any other movie, it exactly captures the mid-Sixties zeitgeist, bringing the era into sharp focus. It is the winner of the Palme D'Or at Cannes in 1967. Antonioni was Oscar nominated for Best Director and for his share in Best Original Story and Screenplay, along with Tonino Guerra (screenplay) and Edward Bond (English dialogue).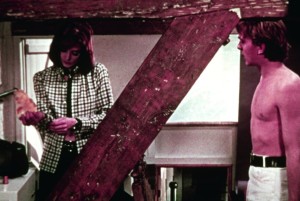 David Hemmings makes a bland young hero but he suddenly became a movie star playing a modish, quintessential David Bailey-style Sixties London fashion photographer who, in one session, pictures blonde Jane Birkin romping around the studio with another brunette woman (Gillian Hills), and, in another, a statelier, alluring mystery girl called Jane – Vanessa Redgrave.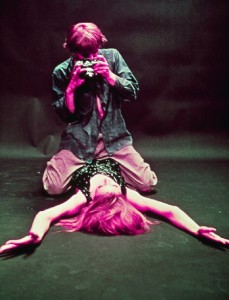 Later, Hemmings goes to the park and thinks he finds something very suspicious in the shots he takes of a mysterious beauty.
So, in one of the film's most fascinating sequences, he blows up the negatives of his photographs for a better view, uncovering smaller and smaller details. Putting the bits of the puzzle together, finally he believes he may have photographed a murder. But the evidence vanishes and, as Hemmings watches a tennis match played without balls, we're left wondering about truth and illusion.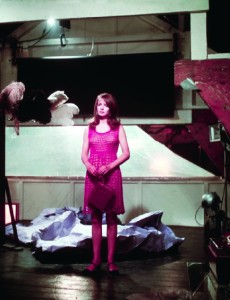 Brief nudity and extended modishness brought the crowds in, making it a surprise popular hit. But Antonioni's clever conjuring trick film made them glad they came.
Also in the cast are Sarah Miles, Jill Kennington, the model Verushka[von Lehndorff] as herself, Peter Bowles, John Castle, Susan Brodrick, Ronan O'Casey, Tsai Chin, mimes Julian and Claude Chagrin, and The Yardbirds pop group (Jeff Beck, Jim McCarty, Jimmy Page and Keith Relf). The Yardbirds perform Stroll On and The Lovin' Spoonful sing Did You Ever Have to Make Up Your Mind? written by John Sebastian. But most of the music is written and performed by Herbie Hancock, around 10 pieces.
At the Oscars, Antonioni's work was counted as an Original Story but it was based on Julio Cortazar's short story Las babas del diablo.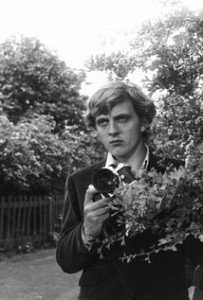 David Hemmings died of a heart attack on December 3 2003, aged 62. It was his role in Blow-Up by which he was best remembered in the obituaries.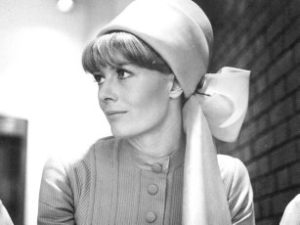 Many, many congrats to cinema icon and national treasure Vanessa Redgrave on her 80th birthday on 30 January 2017.  Champagne all round. Incredibly, it's 50 years since Blow-Up.
© Derek Winnert 2015 Classic Movie Review 2836
Check out more reviews on http://derekwinnert.com