Zoolander 2 ** (2016, Ben Stiller, Owen Wilson, Penélope Cruz, Will Ferrell, Kristen Wiig) – Movie Review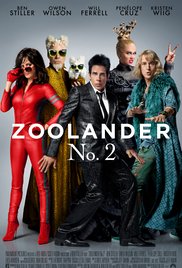 Yes it's good to see Ben Stiller and Owen Wilson back on screen as Derek Zoolander and Hansel in the long-awaited sequel to the hilarious Zoolander (2001). It's been 15 years since the original Zoolander and fashions change but they don't – they hardly look a day older!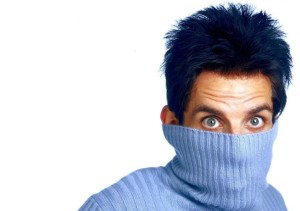 Will Ferrell is of course also back as evil fashion guru Mugatu, and, once he makes his belated appearance, it's the Will Ferrell Show. Penélope Cruz has a lot to do and does it gamely and well as Valentina. She's up for anything, which is in the spirit of the entire show of course.
Kristen Wiig relishes a cruel extended parody of Donatella Versace, as fashionista Alexanya Atoz. Benedict Cumberbatch seems to be thoroughly enjoying himself in some weird and way-out model parody. He only has max three mins screen time, but he isn't going to waste it. He's been attending the Will Ferrell School of Comedic Acting, I see.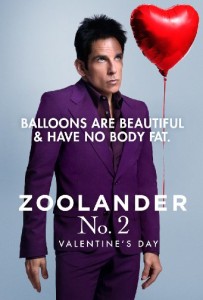 There are way too many celebrity cameos going for nothing from everyone from Joe Jonas, John Malkovich and Susan Sarandon to Macaulay Culkin and Justin Bieber. Bieber's opening cameo is actually funny and well executed (like him) and gets the movie off to a sprightly start.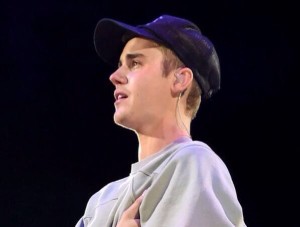 Someone's killing off famous pop stars, it seems. That evil fashion guru Mugatu couldn't possibly have anything to do with it, could he? Meantime, Derek Z is off to Rome to catch up with his long-lost son, who he finds is both brainy and fat, two things he really can't understand or come to terms with.
It would be hard to say that the film is up there with the best zany comedies, as it seems a lot more forced and a lot less funny this time, with lots of slack, misfiring jokes. However, there's a suitably crazy plot (don't bother to try following it!) and lots of silly, mostly good-natured laughs (plus one or two of the usual smutty sex jokes). Apart from a bit of stereotyping, it's all fairly harmless fun. Fans of Tropic Thunder, Dodgeball, Anchorman, Blades of Glory and Starsky & Hutch need look no further.
Beliebers are trying to turn February 15th into a national holiday in light of Justin Bieber's first-ever Grammy win – best dance recording – for 'Where Are Ü Now'.
© Derek Winnert 2016 Movie Review
Link to Derek Winnert's home page for more reviews: http://derekwinnert.com/