Youngblood *** (1985, Rob Lowe, Cynthia Gibb, Patrick Swayze, Ed Lauter, Jim Youngs, Keanu Reeves) – Classic Movie Review 4396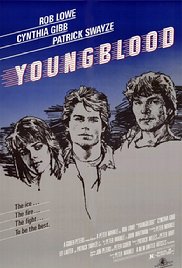 The young Rob Lowe stars as Dean Youngblood in this cheesy but fun 1985 youth-oriented romantic and sports drama.
Full of self-doubt, Youngblood takes up ice hockey, runs the gauntlet of his tough Canadian team-mates, romances the coach Murray Chadwick (Ed Lauter)'s daughter Jessie (Cynthia Gibb) and of course becomes a winner. This is the mid-eighties, after all.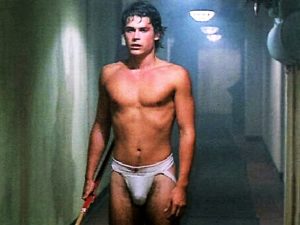 Writer-director Peter Markle's teen movie is sweaty, minor-league locker-room stuff, and we have seen it all before. But Lowe gives it his best shot, easily upstaging Patrick Swayze and Keanu Reeves in thankless supporting roles as Derek Sutton and Heaver.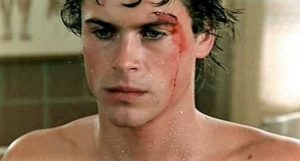 Also in the cast are George J Finn, Fionnula Flanagan, Eric Nesterenko, Ken James, Peter Faussett, Walker Booone, Martin Donlevy, Harry Spiegel, Rob Sapiensze, Bruce Edwards and Lorraine Foreman.
Song: 'Stand in the Fire' by Diane Warren.
© Derek Winnert 2016 Classic Movie Review 4396
Check out more reviews on http://derekwinnert.com