Young Frankenstein ***** (1974, Gene Wilder, Madeline Kahn, Marty Feldman, Cloris Leachman) – Classic Movie Review 1939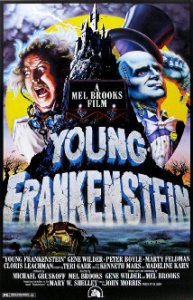 Director Mel Brooks's deservedly much-loved horror comedy masterpiece is made in his annus mirabilis, 1974, the same year as his other masterwork Blazing Saddles.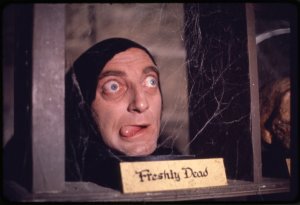 Both as director and co-writer with its star Gene Wilder, Brooks is on his most inspired, inventive and dynamic form. Brooks clearly enjoys delivering a monster fun time with Wilder's mad scientist Dr Frankenstein, Peter Boyle as The Monster singing 'Puttin' on the Ritz', Gene Hackman's memorably clumsy blind man, Cloris Leachman hysterical as the crazy old housekeeper Frau Blücher and Marty Feldman as the funny hunchback Igor.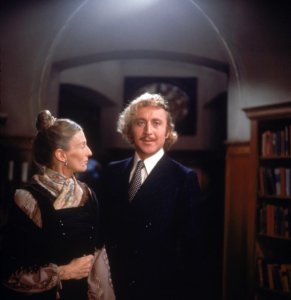 Wilder's young neurosurgeon Dr Frederick Frankenstein inherits his infamous grandfather Dr Victor von Frankenstein's castle, where he meets Igor, Inga and Blücher. At first Dr Frankenstein dismisses his grandfather's life's work but he changes his mind when he discovers his grandfather's book describing his reanimation experiments. And soon he's 'Puttin' on the Ritz' with The Monster he's created.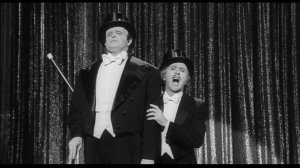 Brooks turns in a  warmly affectionate, hilarious toast to the old Frankenstein films. It is shot in gleaming black and white in a striking visual triumph, thanks to Gerald Hirschfeld's glorious cinematography, with perfectly attuned sets by production designer Dale Hennesy and music by John Morris, plus the Universal studio's original 30s lab equipment from its classic Frankenstein film.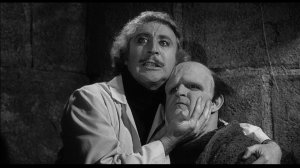 Madeline Kahn (as the fiancée Elizabeth), Kenneth Mars (as Inspector Kemp), Richard Haydn (as Herr Falkstein), Teri Garr (as the pretty lab assistant Inga), Arthur Malet (Village Elder), Liam Dunn, Danny Goldman and Oscar Beregi also join in the glorious fun. All these wonderful performers are on their most brilliant form. And this is one heck of a perfect, adorable movie, arguably Brooks's best. All the jokes work, because they cut out all the unfunny ones from the original cut, which was twice as long.
Wilder insisted that Brooks should not appear in the film but Brooks provides the voices of the Werewolf, Dr Victor von Frankenstein and the Cat Hit by Dart (the idea of the dart hitting a cat was ad-libbed so when Wilder threw his dart off camera, Brooks screamed like a cat). Brooks tried to revisit the horror spoof territory with Dracula Dead and Loving It, but the magic isn't there that time.
Brooks discovered that Ken Strickfaden, who made the elaborate electrical machinery for the lab sequences in the Universal Frankenstein films, had kept it safely stored in his LA garage. Brooks hired it and gave him the screen credit that he didn't get for the original films.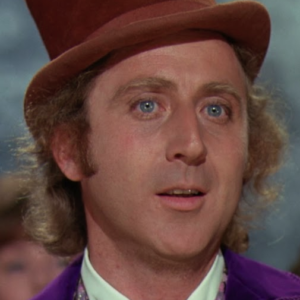 Lovely funny man Gene Wilder, star of Blazing Saddles, Young Frankenstein, Willy Wonka and the Chocolate Factory, Silver Streak and The Producers, died on aged 83. Mel Brooks said he was: 'One of the truly great talents of our time. He blessed every film we did with his magic and he blessed me with his friendship.'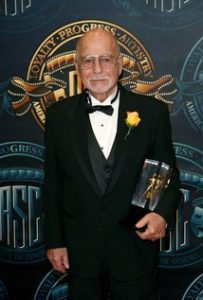 Gerald Hirschfeld, the veteran cinematographer who shot the films Fail Safe and Young Frankenstein in beautiful black and white, died on 13 February 2017 of natural causes at his home in Ashland, Oregon, aged 95.
http://derekwinnert.com/dracula-dead-and-loving-it-1995-leslie-nielsen-mel-brooks-peter-macnicol-harvey-korman-classic-movie-review-1732/
http://derekwinnert.com/frankenstein-classic-film-review/
http://derekwinnert.com/blazing-saddles-classic-film-review-215/
© Derek Winnert 2014 Classic Movie Review 1939
Check out more reviews on http://derekwinnert.com/