Year of the Dragon **** (1985, Mickey Rourke, John Lone, Ariane) – Classic Movie Review 3965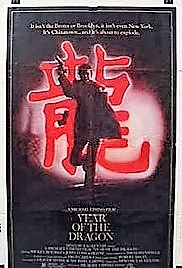 Director Michael Cimino's ferocious 1985 thriller Year of the Dragon is complex and exciting. It boasts a convincingly dangerous star performance from Mickey Rourke as Stanley White, the police detective on the edge who is bent on cleaning up New York's Chinatown of the local organised crime hoodlums after the murders of Triad and Mafia leaders.
Though very long at 136 minutes, the movie is engrossing throughout, painstakingly assembled and tautly directed by Cimino, who was then in bad odour with producers after the costly fiasco of his Heaven's Gate.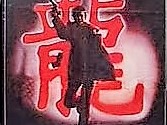 The violent set-pieces are tremendously, thunderingly well staged with real flair, and the movie presents a scary and quite remarkable portrait of lives out of control. Co-star John Lone is outstanding as Joey Tai. Cimino also co-wrote the screenplay with Oliver Stone, working from Robert Daley's novel.
Also in the cast are Ariane as Tracy, Leonard Termo, Raymond J Barry, Caroline Kava, Eddie Jones, Joey Chin, Victor Wong, K Dock Yip, Jimmy Sun, Daniel Davin, Mark Hammer, Dennis Dun, Jack Kehler and Paul Scaglione.
Astonishingly, all the New York Chinatown exteriors were re-created on sound-stage sets in North Carolina.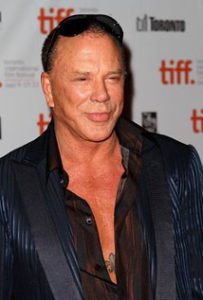 It is the middle film of Rourke's trio with Cimino, after Heaven's Gate and before Dangerous Hours.
The movie enraged protesting Chinese American audiences, who perceived it as racist, and presenting an inaccurate, stereotype image of Chinatown. It is also sexist and not at all nice. But, still, it is also ferocious, complex and exciting.
Cimino was allowed final cut but was forced to make one change to the ending. It was supposed to finish with the line: 'Well, I guess if you fight a war long enough, you end up marrying the enemy.' Cimino recalled: 'I took a line from some other place in the movie and I slipped it in and it doesn't make any sense at all. But that line, that sums up the whole movie.'
Cimino said: 'The studio loved the movie. While it was a big hit abroad, and it was very popular in New York and LA, it was a bit soft in the middle of the country [America].'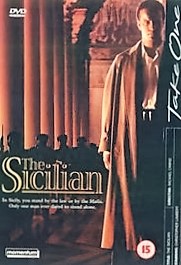 Cimino's next film is The Sicilian (1987).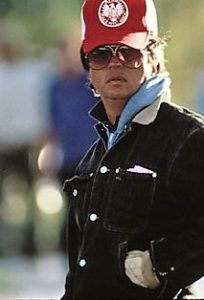 Michael Cimino, who died on 2 July 2016, aged 77, managed to make only seven movies, and none in the last 20 years of his life.
© Derek Winnert 2016 Classic Movie Review 3965
Check out more reviews on http://derekwinnert.com