X-Men ***** (2000, Patrick Stewart, Hugh Jackman, Ian McKellen) – Classic Film Review 96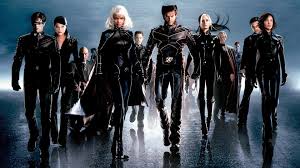 Director Bryan Singer's landmark 2000 sci-fi adventure movie is a thrilling, visually astounding adaptation of the Marvel comic books. Hugh Jackman and Anna Paquin star as gifted mutants Wolverine and Rogue, who join Professor Xavier's academy for their good alien kind and are pitted against a bad terrorist organisation.
This scalding, splendid all-action thriller is a splendid showcase for Jackman as Wolverine, Halle Berry as Storm and Patrick Stewart as Professor Charles Francis Xavier on the side of the good guys battling the evil Magneto (Ian McKellen) aka Eric Lensherr.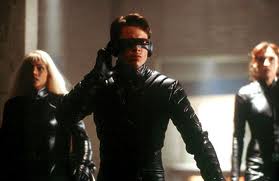 In a notable cast who contribute enormously to the film's success, James Marsden as Cyclops, Famke Janssen as Jean Grey, Rebecca Romijn-Stamos as Mystique, Tyler Mane as sabretooth, Ray Park as Toad and Bruce Davison as Senator Kelly also score strongly. The movie's an especial huge triumph for Jackman, who replaced Dougray Scott at little notice when his filming on Mission: Impossible II overran, Thanks to his great on- (and off-) screen charisma, it deservedly turned Jackman from a relative unknown to a world-class star.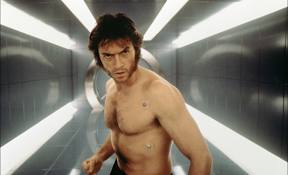 The well-judged performances, some camp, some tongue-in-cheek, all hit the right note of great, good-natured, high-spirited fun. Singer's very good with actors, as he's shown time and time again. But, however good actors and director are, they need a decent script, and here they sure get it.
David Hayter provides the ideal screenplay, unusually not adapted from one of the comic stories but from a totally original story by director Singer and Tom DeSanto. The script looks smooth as silk, but underwent 28 different drafts, and many hands joined in, including those of Singer regular Christopher McQuarrie (they did The Usual Suspects together) and Joss Wheedon, though little of their work survives.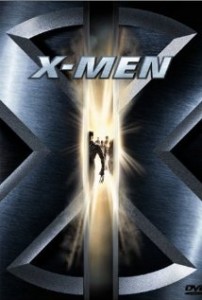 With amazing production designs by John Myhre, an exciting score by Michael Kamen, splendid visual effects supervised by Kaz Kobielski, it's great, red-hot, totally exciting stuff. The deliciously cheeky tone and relentless, dynamic pace are fine tuned icing on the cake.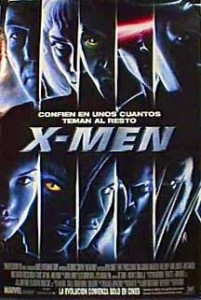 A mega-success, it spawned a highly profitable, long-running franchise. X2 followed in 2003, X-Men: The Last Stand in 2006, X-Men Origins: Wolverine in 2009, the X-Men: First Class prequel in 2011, The Wolverine in 2013 and X-Men: Days of Future Past in 2014.
Professor Xavier's wheelchair was bought by Patrick Stewart's lawyer in auction. They had to rent it from him for X2.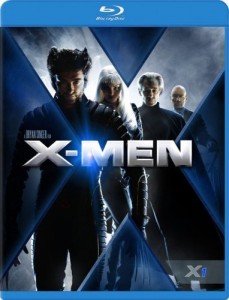 The X-Men's blue-gold suits of the comics are changed to black leather numbers in the movie, upsetting fans who were finally mollified when the original colours appeared in X-Men: First Class. Stan Lee makes his first cameo in a Marvel comic adaptation (he's the hot-dog vendor at the beach stand). Wolverine is supposed to be 5' 3" but Jackman is almost a foot taller; his height gave other actors trouble, even the 5′ 10″ Marsden, who had to stand on boxes.
http://derekwinnert.com/x-men-days-of-future-past-2014-hugh-jackman-jennifer-lawrence-movie-review/
(C) Derek Winnert 2013 Classic Film Review derekwinnert.com
Link to Derek Winnert's home page for more film reviews: http://derekwinnert.com/