Women without Men [Blonde Bait] *** (1956, Beverly Michaels, Joan Rice, Avril Angers, Thora Hird, Hermione Baddeley, Gordon Jackson) – Classic Movie Review 5166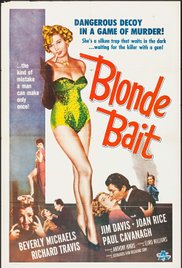 Directors Elmo Williams and Herbert Glazer's 1956 crime melodrama is a minor but intriguing movie from Britain's Hammer Films studio, promoted with a teasing title that promises something it could hardly deliver in the Fifties.
A fair cast puts some life into the old story about a convicted and jailed nightclub gal called Angie Booth (Beverly Michaels) encouraged by Scotland Yard to escape from prison so that the police can follow her to find her killer boyfriend, international gangster Nick Randall (Paul Carpenter).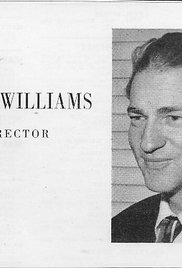 Richard Landau and Val Guest's contrived and sometimes frankly daft script manages a few thrills and a sense of humour. But it is really the cast who makes the film entertaining.
Note that the 45-year-old Thora Hird was typecast playing grannies all those years ago! She enjoys herself playing Granny Rafferty, a police stoolie at the same prison as Angie, who arranges a jail break for her and two other women. After a career spanning eight decades, Hird died on 15 age of 91.
Also in the cast are Joan Rice, Avril Angers, Hermione Baddeley, Gordon Jackson, Paul Carpenter, April Olrich, Ralph Michaels, Sheila Burrell, Valerie White, Maurice Kaufmann, David Lodge, John Welsh, Olwen Brooks, Betty Cooper, Doris Gilmore and Fanny Carby.
Paul Carpenter is replaced by Jim Davis as gangster Nick Randall in the US version, Jail Bait, which is re-edited with new scenes with additional actors Richard Travis and Paul Cavanagh, and notable differences in the plot.
It was made at Bray Studios, Berkshire, England.
© Derek Winnert 2017 Classic Movie Review 5166
Check out more reviews on http://derekwinnert.com