Wings ***** (1927, Charles 'Buddy' Rogers, Richard Arlen, Clara Bow, Jobyna Ralston, Gary Cooper) – Classic Movie Review 501
The first ever Best Picture Oscar winner (and only silent film to win) is still immensely stirring for its thrilling, atmospheric flying scenes, breathtaking dogfights and realistic sequences of trench warfare, filmed for real without any cinema trickery. It did however also win Roy Pomeroy the Best Engineering Effects Oscar at the 1929 awards.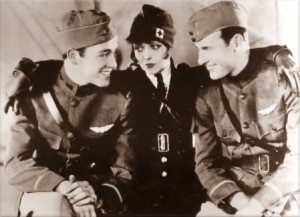 Director William A Wellman's glorious 1927 silent classic is an epic saga of friendship, love and war, with vintage melodrama, the most spectacular of stunts and three impressive pre-talkie star performances, including one of 'It Girl' Clara Bow's greatest.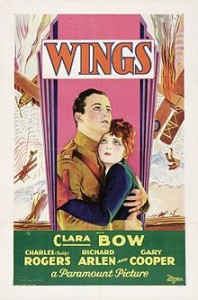 Charles 'Buddy' Rogers and Richard Arlen are charming and compelling as American hometown boys Jack and David, best buddies both in love with and competing for a gorgeous dame, Sylvia Lewis (Jobyna Ralston). What Jack doesn't realise is that the girl next door-type, enchanting Mary Preston (Clara Bow), has eyes for him as well.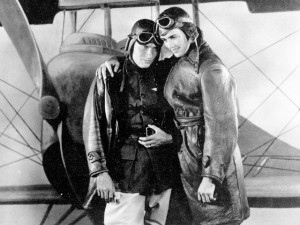 With World War One upon them, both gung-ho, patriotic boys join up in the US Air Corps for World War One, and so they soon set off to France to join the fight against the Germans. Meanwhile, the caring Mary follows Jack into the French battle lines as an ambulance nurse. The lads become air aces, but the arrival of Mary on the scene threatens their friendship.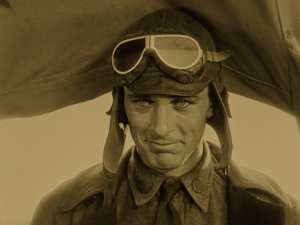 Blink and you will miss handsome young Gary Cooper, who has just one scene as airman Cadet White, before he gets killed off. But the role won him a film contract with Paramount studios and set off his star career.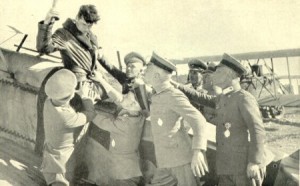 This deservedly most famed of silent movies, which cost a vast $2 million, was re-released in 1929 with sound effects. Seen today, it remains hugely impressive. Channel Four's beautifully restored 1993 version, with a freshly tinted print and a soaring new score by Carl Davis was a breathtaking revelation. The screenplay is by Hope Loring, Louis D Lighton and Julian Johnson from a story by John Monk Saunders.
Also in the cast are El Brendel, Arlette Marchal, Richard Tucker, Gunboat Smith, Henry B Walthall, Roscoe Karns, Julia Swayne Gordon, Nigel De Brulier, Thomas Carr, William Hickey, Hedda Hopper, George Irving and William A Wellman.
Wellman is also remembered for The Public Enemy (1931), Beau Geste and Track of the Cat (1954).
© Derek Winnert 2013 Classic Movie Review 501
Check out more reviews on http://derekwinnert.com/