Wild River **** (1960, Montgomery Clift, Lee Remick, Jo Van Fleet, Albert Salmi, Jay C Flippen) – Classic Movie Review 4052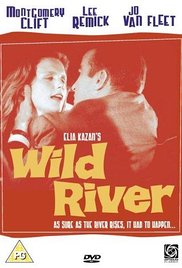 Producer-director Elia Kazan's 1960 drama hands a grand role to Jo Van Fleet as the obstinate elderly Alabama matriarch Ella Garth who clashes with 1930s young Tennessee Valley Authority field administrator Chuck Glover (Montgomery Clift), who embodies progress and tolerance – but at a price.
Ella refuses to give up her land and home on an island in the river to allow Chuck to finish his river project of building of a dam on the Tennessee River. But he is helped in his fight with the bigoted community when he starts a love affair with Ella's widowed granddaughter, Carol (Lee Remick).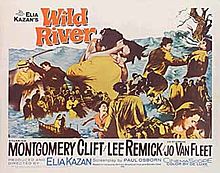 Clift and director Kazan don't seem to have their feet firmly enough on the ground. But Van Fleet gives a commanding performance, Remick is touching and Kazan is painstaking as usual in exposing an unusual corner of America. 
The film was shot on location in the Tennessee Valley, with exteriors filmed on Coon Denton Island on the Hiwassee River, in Charleston's old business district and on a peninsula on Chickamauga Lake. A studio was created in the Cleveland armoury.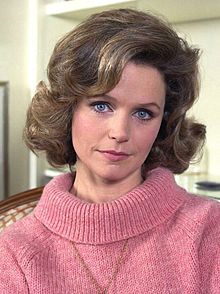 Paul Osborn's screenplay is based on William Bradford Huie's Mud on the Stars and Borden Deal's Dunbar's Cove. Osborn takes his plot from Deal's story of a battle of wills between the new Tennessee Valley Authority and generations-old land owners, and from Huie's study of a rural Southern matriarchal family for characters and their reaction to destruction of their land.
It is Bruce Dern's first film, aged 24, uncredited as Jack Roper.
Also in the cast are Albert Salmi, Jay C Flippen, James Westerfield, Barbara Loden, Frank Overton, Malcolm Atterbury, Big Jeff Bless, John Dudley, Judy Harris, Robert Earl Jones, Jim Menard, Mark Menson, Patricia Perry, Alfred E Smith and Jim Steakley.
© Derek Winnert 2016 Classic Movie Review 4052
Check out more reviews on http://derekwinnert