When Harry Met Sally… **** (1989, Billy Crystal, Meg Ryan, Carrie Fisher, , Bruno Kirby, Steven Ford, Lisa Jane Persky) – Classic Movie Review 1265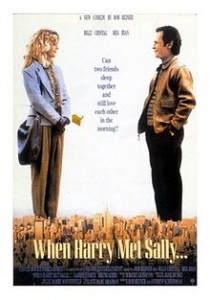 Written by Nora Ephron, director Rob Reiner's 1989 hilarious and perceptive adult romantic comedy has a fascinating topic on its mind. It's a truthful, feel-good film that broke through at the box office, taking close on to $100 million in North American cinemas. It asks if heterosexual men and women can really ever be just good friends. Or does sex always get in the way?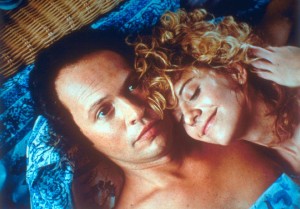 The story follows Billy Crystal as Harry and Meg Ryan as Sally from the time they meet just before sharing a cross-country drive, through 12 years or so of chance encounters in New York City. When Meg Ryan first meets Billy Crystal in 1977 after they finish college at the University of Chicago, she finds him insufferable.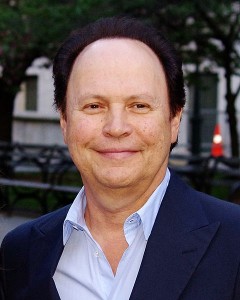 Harry tells her: 'Men and women can't be friends because the sex part always gets in the way.' Sally is annoyed when Harry tells her she is attractive, accuses him of making a pass at her and they part on unfriendly terms. Later they decide to be just good friends, then they have to fight to keep romance from spoiling their friendship.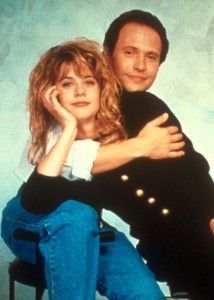 The superlative performances bring out the best in Reiner's charming, deliberately old-fashioned heart-warmer, with plenty of salty New York atmosphere. The two stars performances are exquisitely judged – the movie sees both stars on their finest and most typical iconic form, in arguably their best and most famous roles. Oscar-nominated Ephron provides a continual sequence of beautifully written scenes and terrific one-liners and adds some 1989-style frank language. She won a British Academy Film Award for Best Original Screenplay. Reiner presides over it all, comedically inspired.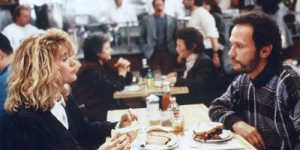 In the film's most famous and memorable scene, Ryan's faked orgasm is hysterical. Harry and Sally are having lunch at Katz's Delicatessen in Manhattan, arguing about a man's ability to recognise when a woman is faking an orgasm. Sally claims that men can't tell the difference and to prove her point she vividly fakes one as other diners watch.
The scene ends with Sally casually returning to her meal as a nearby patron, played by Reiner's mother, places her order: 'I'll have what she's having.' When Estelle Reiner died aged 94 in 2008, obituaries called her the woman who delivered one of the most memorably funny lines in movie history.
Carrie Fisher, Bruno Kirby, Steven Ford, Lisa Jane Persky, Harley Jane Kozak and Michelle Nicastro also star. The TV print edits the film for language.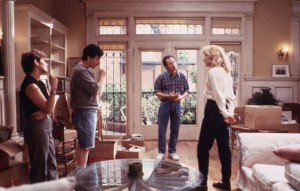 Ephron isn't the only one to praise for the screenplay. The film sprung from Reiner's return to single life after a divorce, giving an interview to Ephron that was the basis for Harry. Sally was based on Ephron and some of her friends. When Crystal was taken on as star, he made his own contributions to the screenplay, making Harry funnier. Ephron concocted the film's structure, with much of the dialogue based on Reiner and Crystal's real-life friendship.
A London hit stage version was launched in 2004 at the Theatre Royal Haymarket production starring Luke Perry and Alyson Hannigan, with Molly Ringwald and Michael Landes later taking over.
http://derekwinnert.com/sleepless-in-seattle-classic-film-review-811/
http://derekwinnert.com/youve-got-mail-1998-classic-film-review-883/
© Derek Winnert 2014 Classic Movie Review 1265
Link to Derek Winnert's home page for more film reviews: http://derekwinnert.com/