What's the Matter with Helen? ***½ (1971, Debbie Reynolds, Shelley Winters, Dennis Weaver, Micheál MacLiammóir, Agnes Moorehead) – Classic Movie Review 4818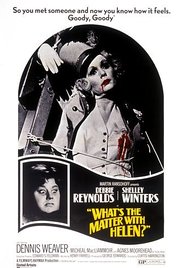 Director Curtis Harrington's 1971 horror thriller is a prime slice of deliciously hammy, creepy melodrama, in which the delightful seasoned troupers Debbie Reynolds and Shelley Winters have a grand old time as Thirties Hollywood mothers, Adelle Bruckner and Helen Hill, who run a dance school for child stars in Hollywood, after their notorious sons are convicted of a murder.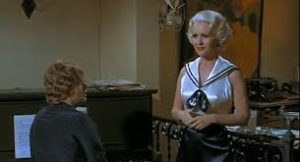 This chiller is succulently camp and eerie, exactly as it should be, and ideally performed, with Reynolds excellent playing against type (and dancing too!), Winters enjoyable as a religious nut, Micheál MacLiammóir sinister as Hamilton Starr, Dennis Weaver as Linc Palmer, and Agnes Moorehead a special asset as evangelist Sister Alma.
Other assets are the attractive period settings designed by Eugène Lourié, Lucien Ballard's cinematography, David Raksin's score and Harrington's spot-on direction. It is tastily written by Henry Farrell (What Ever Happened to Baby Jane?, Hush, Hush, Sweet Charlotte).
Also in the cast are Sammee Lee Jones, Robbi Morgan, Helene Winston, Molly Dodd, Peggy Rea, Yvette Vickers, Paulle Clark, Pamelyn Ferdin, Debbie Van Den Houten, Tammy Lee, Swen Swenson, Timothy Carey, Harry Dean Stanton, James Dobson and Logan Ramsey as Detective Sergeant West.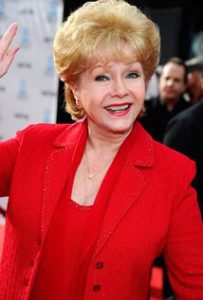 Dearest Debbie Reynolds died on 28 aged 84.
© Derek Winnert 2016 Classic Movie Review 4818
Check out more reviews on http://derekwinnert.com