Whatever Happened to Harold Smith? *** (1999, Tom Courtenay, Michael Legge, Laura Fraser, Stephen Fry, Lulu, David Thewlis, Mark Williams) – Classic Movie Review 5468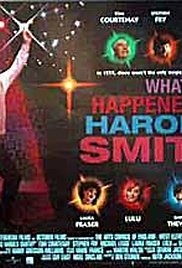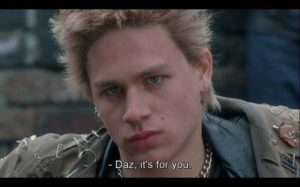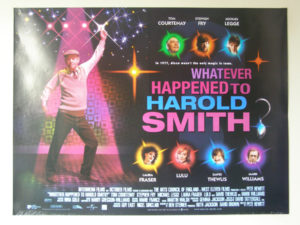 A lowly solicitor's clerk called Vince Smith (Michael Legge), a disco devotee who is mad about John Travolta in Saturday Night Fever (1977), finds his quirky family comes between him and his true love as he attempts to woo the object of his affections, his co-worker Joanna (Laura Fraser).
Director Peter Hewitt's acceptable if slightly misfiring, 1999 British oddball comedy, is set in Sheffield in the 1970s, and also stars Tom Courtenay as Vince's dad, Harold Smith, who starts exhibiting psychic and telekinetic powers. Stephen Fry plays Dr Peter Robinson, the sceptical scientist brought in to test whether or not Harold's powers are real, and who also happens to be Joanna's father.
Written by Ben Steiner. it is all quite pleasant, sweet and amusing enough, even if it doesn't hit the bull's eye.
The 19-year-old Charlie Hunnam appears in his film debut as Daz.
Also in the cast are Lulu, David Thewlis, Mark Williams, Charlotte Roberts, Amanda Root, Matthew Rhys, James Corden, Rosemary Leach, Charles Simon, John Higgins, Keith Chegwin, Jeremy Child, Patrick Monckton, Rebecca Hill, Angela Rippon, John Craven, Alan Whicker, Jan Leeming and Uri Geller.
© Derek Winnert 2017 Classic Movie Review 5468
Check out more reviews on http://derekwinnert.com