Waterland **½ (1992, Jeremy Irons, Sinéad Cusack, Ethan Hawke, Grant Warnock, David Morrissey, John Heard) – Classic Movie Review 5137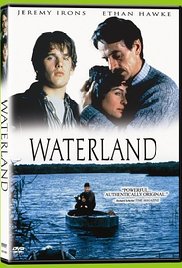 Jeremy Irons stars as a Tom Crick, a disillusioned high school history teacher who has been a teacher in an American school for 20 years but is having trouble connecting with his students and his wife. But, instead of teaching history to his teenage pupils, he falls into telling them stories from his own life, particularly how he met his wife Mary (Sinéad Cusack, Irons's real-life wife), who is undergoing a breakdown over their childless marriage.
We flash back to the young adulthood version of Tom (Grant Warnock) in the Fens in England, then further back as he appears to take his kids on an Edwardian tour to his grandparents' home.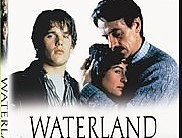 Irons is very watchable in director Stephen Gyllenhaal's small-scale, morose 1992 British film, but none of the other actors has enough screen time to make a strong impression. Although it is painstaking, with good work on camera (Robert Elswit) and score (Carter Burwell), the film needs far greater power in all departments.
Also in the cast are Ethan Hawke, David Morrissey, John Heard, Sean Maguire, Lena Headey, Maggie Gyllenhaal, Pete Postlethwaite, Ross McCall, and Cara Buono.
Peter Prince's screenplay is based on Graham Swift's much admired novel.
Stephen Gyllenhaal is Maggie and Jake's father.
© Derek Winnert 2017 Classic Movie Review 5137
Check out more reviews on http://derekwinnert.com