Warm Bodies **** (2013, Nicholas Hoult, Teresa Palmer, John Malkovich, Rob Corddry, Dave Franco) – Movie Review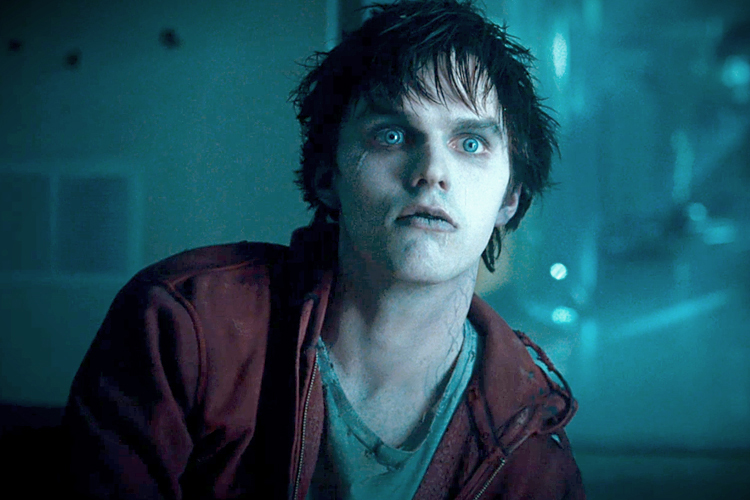 'Who says romance is dead?' Based on the debut novel by Isaac Marion, this surprisingly appealing zom-rom-com is loads better than expected. Intended for the slightly smarter, older end of the Twilight market, it's a dark-toned little yarn taken commendably seriously, but with lots of effective, tongue-in-cheek laughs and some delightful, sweet romantic moments along the way. Crucially, Romeo and Juliet is accessed, and when it is, it's adroitly played for laughs as much as kisses.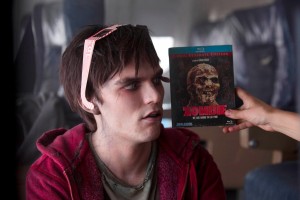 Nicholas Hoult is dead good as R (he can't remember the rest of his name), a cute, soulful young zombie, so captivated by the lovely, living girl Julie (Teresa Palmer) that, instead of eating her brains (like he's just done with her boyfriend Dave Franco), he saves her life and falls in love with her. R and Julie, duh! Can't wait for the balcony scene then.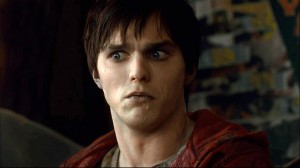 Anyhoo. Hoult hides her in an abandoned 747 filled with the charming relics of a happier past he's picked up on his raids – vinyl records, snow globes, old musical instruments, that kind of thing. But the plane's parked up at a zombie-ridden airport. He asks her to stay two or three days, but when he leaves the plane, she then wanders out and encounters the undead again.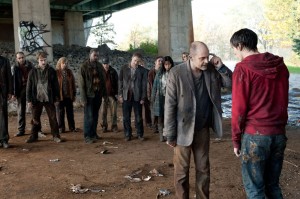 Can he then save her from zombie attack and both of them from her war-mongering dad (a dodgy turn from the great John Malkovich) and the relentless onslaught of the Boneys (feebly CGI-ed animated corpses left over from old Ray Harryhausen movies)?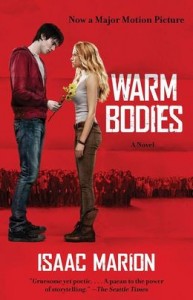 If you're happy to forgive a few unconvincing moments and shaky scenes and some bright ideas struggling to work properly, there's plenty of tense, lusty action to enjoy, a solid, strangely convincing fantasy scenario to relish and there are the confident and charismatic performances of Hoult (A Single Man, X-Men: First Class), Palmer (Aussie star of Sorcerer's Apprentice, I Am Number Four) and Franco (brother of James) to admire. They really provide the acting class that makes it work.
Young writer-director Jonathan Levine (The Wackness, 50/50) also really knows how to make it all work, well at least most of it and that's more than enough.  It might be a bit girlie occasionally but, unlike Twilight, it's never soppy and boys are definitely catered for too in the movie.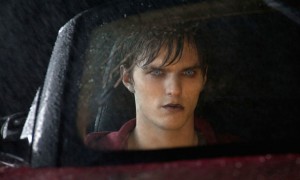 Warm Bodies began as a seven-page online story called I Am a Zombie Filled with Love. Isaac Marion turned it into a novel in 2010. Now the film. Next a sequel? And another? Then a TVseries? Success is hard to argue with.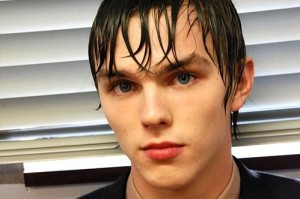 Hoult explains: 'We had zombie classes. So there are some very strange videos out there of me and Rob Corddry and a few other people walking around studios. They'd say, "There's food over in the corner. You can smell brains", and we'd walk toward the corner like we were hungry for them. And, after a while, it became quite normal.'
http://derekwinnert.com/about-a-boy-classic-film-review-155/
© Derek Winnert 2013 Movie Review
Check out more reviews on http://derekwinnert.com