Voyage to the Prehistoric Planet ** (1965, Basil Rathbone, Faith Domergue, John Bix) – Classic Movie Review 4858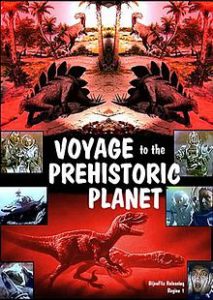 In what Alex Cox called 'an act of cinematic cannibalism', producer Roger Corman's 1965 sci-fi movie is one of two he adapted from the 1962 Soviet film Planeta Bur (Planet of the Storms), scripted by Aleksandr Kazantsev from his novel and directed by Pavel Klushantsev.
Writer-director Curtis Harrington oversaw the editing and dubbing of principal portions of the source film, and wrote and directed new scenes featuring Basil Rathbone (as Professor Hartman) and Faith Domergue (as Dr Marsha Evans) at the same time as his Queen of Blood, also developed and using footage from, a Soviet film (including effects shots from Planeta Bur).
Of course the film plot has to follows the original, with Rathbone and Domergue replacing two Soviet actors in their roles as space-station monitors of the main action. The rest of the cast are the original's dubbed Soviet actors.
The Moon is colonised in 2020 and a pioneering crew of men travel 200 million miles to land on Venus, where they find a prehistoric world in which the crew is attacked by monsters and scary plants.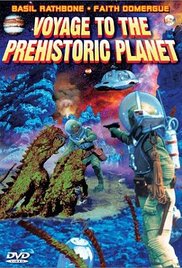 Rathbone and Domergue shot their scenes in half a day using the same costumes and on the same set as Queen of Blood. John Bix plays John the Robot. The remaining cast are the Russians, Gennadi Vernov as Robert Chantal, Georgiy Zhzhonov as Kurt Boden, Yuri Sarantsev as Allen Sherman (uncredited) and Vladimir Yemelyanov as Commander Brendan Lockhart.
Harrington is credited as 'John Sebastian', derived from Johann Sebastian Bach.
The resulting new film was then syndicated to TV by American International.
The film re-uses the music from Dinosaurus! (1960).
Voyage to the Planet of Prehistoric Women (1968) is the other film adapted from material from Planeta Bur for Roger Corman.
© Derek Winnert 2017 Classic Movie Review 4858
Check out more reviews on http://derekwinnert.com