Vicky Cristina Barcelona **** (2008, Rebecca Hall, Scarlett Johansson, Penelope Cruz, Javier Bardem) – Classic Movie Review 1442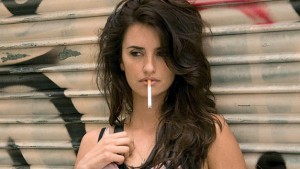 'We came so close to perfection, you and I.'
In Woody Allen's 2008 return to his finest form, Rebecca Hall and Scarlett Johansson star as holidaying young American friends Vicky and Cristina.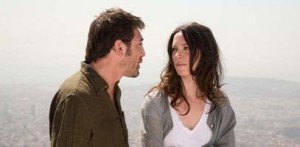 They go to Barcelona. (You wondered about that title, didn't you?) There they meet, and both fall for, the wildly sexy local painter Juan Antonio (Javier Bardem). That's complicated enough, but then his crazy ex-wife Maria Elena (Penélope Cruz) turns up.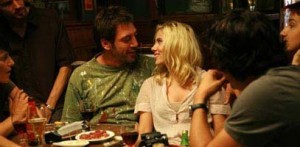 Playful, sophisticated and very funny, this outrageous Spanish-set sex comedy is one of writer-director Woody Allen's best movies for ages and ages. Clearly relishing Woody's clever dialogue and hilarious one-liners, all four stars are on brilliant form.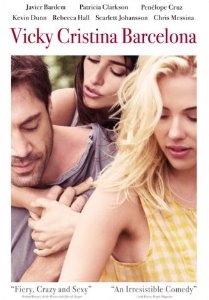 Sexy and charming, Bardem is excellent as the Don Juan figure, miles away from his villains in No Country for Old Men and Skyfall. Cruz is hysterical, coming on like a tour-de-force of nature. The crisp and cute Hall effortlessly holds her own against Johansson's more blatant It girl attack.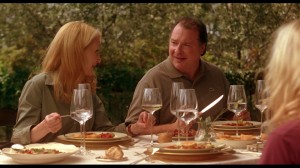 Patricia Clarkson and Kevin Dunn are also cast assets as Judy and Mark, though they're less good than the principals, with their roles less well written, and simply less interesting.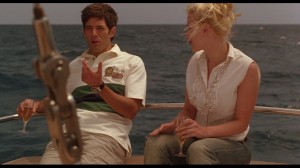 Finally forced to relinquish his native New York in search of fresh fields, after American finance and audiences deserted him, foreign travel has definitely broadened Allen's mind, as well as depth and scope.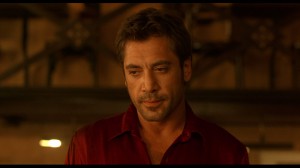 Cruz won the 2009 Oscar and Bafta for Best Supporting Actress. The film won the Golden Globe for Best Film – Comedy or Musical.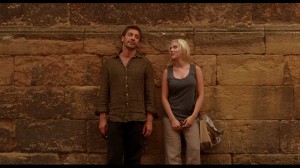 The city of Barcelona finally backed the movie. It's certainly a good advert for its charms.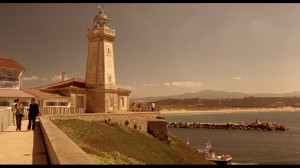 Johansson's third film with Allen after Match Point and Scoop.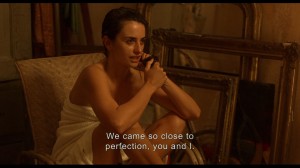 http://derekwinnert.com/annie-hall-classic-film-review-196/
http://derekwinnert.com/blue-jasmine-film-review/
© Derek Winnert 2013 Classic Movie Review 1442
Check out more reviews on http://derekwinnert.com/