US Marshals ***½ (1998, Tommy Lee Jones, Wesley Snipes, Robert Downey Jr, Joe Pantoliano, Irène Jacob, Kate Nelligan, Patrick Malahide) – Classic Movie Review 596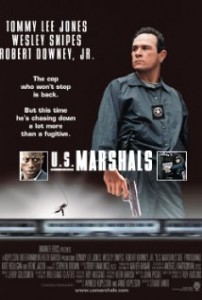 In 1998 Tommy Lee Jones enjoyably re-creates his Best Supporting Actor Oscar-winning role from the 1993 The Fugitive as US federal marshal Sam Gerard in this pacy, solidly entertaining, if slightly less thrilling sequel to The Fugitive.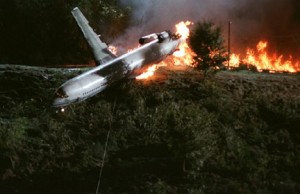 This time Gerard is obsessed with hunting down escaped criminal, murderer and robber Mark Sheridan (Wesley Snipes), which he sets about relentlessly with his team of marshals. Snipes is excellent value and Robert Downey Jr adds class and clout as Special Agent John Royce.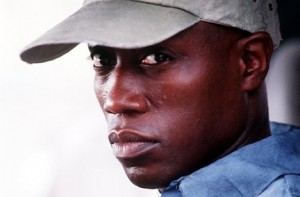 Sheridan has escaped and saved lives when his prisoner transport plane crashes, but the pursuing Gerard begins to
suspect there is more to the fugitive than he's been told. Sheridan tries to evade capture while seeking his own answers.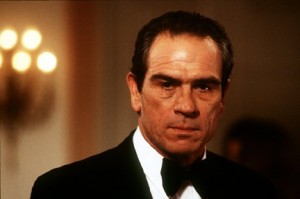 There is some good stuff here, especially the air crash sequence, and there's plenty of fast-moving action. But it is only your basic action movie thriller this time when the original was something extra special. The plot is complicated without being unduly satisfying or original. Obviously it can't be when it owes so much to the first story. But it is still entirely serviceable and the film is wholly enjoyable, and capably directed by Stuart Baird.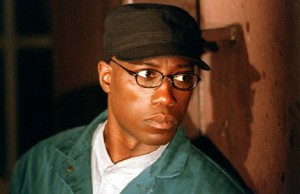 Joe Pantoliano, Daniel Roebuck, Tom Wood, LaTanya Richardson (all four as deputy marshals), Irène Jacob, Kate Nelligan and Patrick Malahide help out on the acting front.
© Derek Winnert 2013 Classic Film Review 596
Check out more reviews on derekwinnert.com