Up Pompeii *** (1971, Frankie Howerd, Julie Ege, Michael Hordern, Barbara Murray, Patrick Cargill) – Classic Movie Review 1210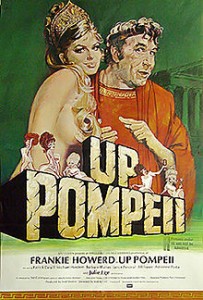 Frankie Howerd's hilarious and smutty TV sitcom series of Pompeiian scandals is opened out for director Bob Kellett's jolly 1971 big-screen version featuring an excellent entirely new support cast. A funny thing happened on the way to the cinema as, weirdly, Howerd is the sole member of the TV cast's original series.
Lively, camp and outrageously smutty and vulgar in best Carry On traditions, it's an endless series of double entendres and risqué gags. Up Pompeii is undeniably funny for aficionados of old-style Brit comedy – though, even so, a funnier script than Sid Colin's would have been even better.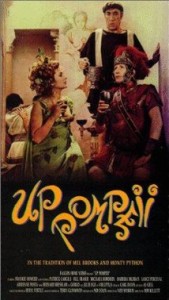 In pre-eruption ancient Pompeii, Howerd's slavering slave, the lecherous Lurcio (pronounced Lurk-io), has come into possession of a scroll detailing an assassination plot on Emperor Nero and naming the proposed assassins. His master's orgy guests, whom he has to minister to, are in for a nasty shock when Mount Vesuvius erupts.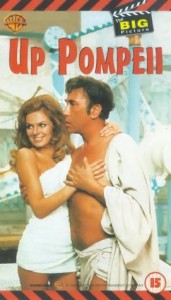 Patrick Cargill adds a high quota of laughs as Nero, Michael Hordern has a lot of fun as Lurcio's bumbling old master Senator Ludicrus Sextus, Barbara Murray relishes her role as the senator's promiscuous wife Ammonia, Madeline Smith vamps attractively as his daughter Erotica and Royce Mills amuses as his eternally virginal son Nausius, with Rita Webb as the Cassandra the Soothsayer. The sole other survivor from the TV series, Aubrey Woods, plays the different role of Villanus.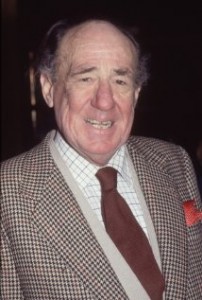 It adds new characters as Bilius, Voluptua, Scrubba (Adrienne Posta) and Villanus (Aubrey Woods) and ends with the eruption of Mount Vesuvius, which anachronistically (for AD79) includes Nero (who adds 'Wait till you see what I've up for Rome!'). It also has a brief epilogue in which Howerd plays a modern-day museum guide showing the petrified remains of the Pompeii characters.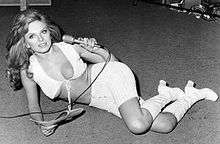 Julie Ege is fondly remembered for her role as Roman ruler Voluptua, though her voice was dubbed by another actress. Her famous response on being introduced to Lance Percival's character Bilius, who says 'Madame, it's a pleasure', is : Yes, I know. I've tried it!"
Lance Percival died on 6 January 2015, aged 81.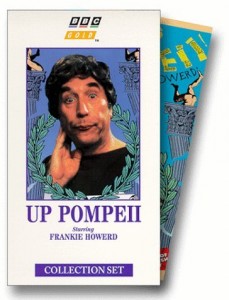 Produced by Ned Sherrin, the film and its source TV series start from an idea, situations and characters that are all totally unofficially inspired by the ancient Rome-set Broadway musical A Funny Thing Happened on the Way to the Forum. This slightly annoyed its creator, Larry Gelbart, who felt they'd pinched his idea. The late, great and much lamented Howerd played the star role of the slave Pseudolus in the show twice on the London West End stage.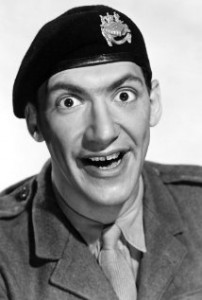 The long list of British comedy worthies also includes Bill Fraser, Adrienne Posta, Bernard Bresslaw, Ian Trigger, Hugh Paddick, Laraine Humphrys, Roy Hudd, George Woodbridge, Derek Griffiths, Kenneth Cranham, Russell Hunter and Lally Bowers, as well as the ex-boxer Billy Walker (as Prodigious) and future Star Wars icon David Prowse (uncredited, as Muscular Man).
It was so popular it spawned two sequels, Up the Chastity Belt (1971) and Up the Front (1972), transporting Howerd's cowardly character to mediaeval times (as Lurkalot) and World War I (as Private Lurk). It also inspired Howerd's later TV series Whoops Baghdad (1973).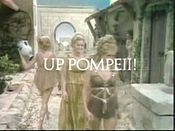 The TV show was broadcast in 1969 and 1970, with the first series was written by Carry On film writer Talbot Rothwell, joined by Sid Colin for the second series by Rothwell. Two later specials were transmitted in 1975 and 1991. The TV show's tapes were wiped by the BBC but later discovered in the Canadian Broadcasting Corporation's archives and restored.
BBC boss Bill Cotton said that the then head of comedy, Michael Mills, 'prompted by the plays of Plautus', came up with the idea for the show for Frankie Howerd. Mills had seen the London stage production of A Funny Thing Happened on the Way to the Forum and felt there was more mileage in Howerd's role as Pseudolus. There were concerns in the BBC's copyright department that the parallels between the musical and the comedy series might lead to litigation, but writer Rothwell told the BBC that he had seen neither the stage musical nor its film adaptation.
(C) Derek Winnert 2014 Classic Film Review 1210
Link to Derek Winnert's home page for more film reviews: http://derekwinnert.com/