Une Femme Mariée [A Married Woman] **** (1964, Macha Méril, Bernard Noël, Philippe Leroy) – Classic Movie Review 4200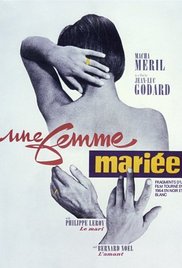 Writer-director Jean-Luc Godard amusingly explores the effects of the media on women's lives in his involving and erotic depiction of cool married woman Charlotte (Macha Méril)'s love affair with an actor, Robert (Bernard Noël), though she is still committed to her pilot husband Pierre (Philippe Leroy).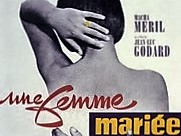 Une Femme Mariée was a French box-office success, and notable for its subject matter as well as for its experimental use of fiction intercut with documentary. Confidently made during Godard's best period, it is also a considerable success artistically, though perhaps not quite on the level of his best work.
Raoul Coutard's black and white images make this 1964 French New Wave icon look cool and modern, too.
Also in the cast are Roger Leenhardt, Rita Maiden, Christophe Bourseiller and Georges Liron.
The full original title is Une femme mariée: Suite de fragments d'un film tourné en 1964.
© Derek Winnert 2016 Classic Movie Review 4200
Check out more reviews on http://derekwinnert